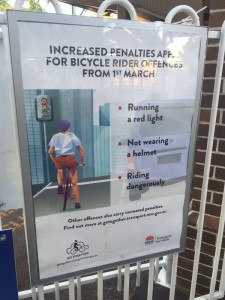 In my home state of NSW there will be a number of new laws relating to cycling introduced from the start of next month and up until now I've let others do the talking. But it's time I joined in the debate and let my voice be heard.
For those who are not from NSW from 1 March 2016, my esteemed government will introduce a number of new laws. The first one is very positive from a cyclist's perspective:
Drivers who pass a bicycle rider must allow a distance of at least:
1 metre when the speed limit is 60km/h or less
1.5 metres when the speed limit is more than 60km/h
If drivers cannot pass a bicycle rider safely, they should slow down and wait until it is safe to pass the rider, leaving the minimum distance. To help drivers provide the minimum distance, some exemptions to the road rules will apply.