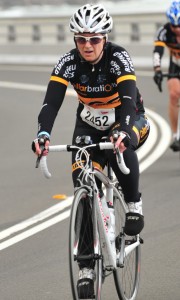 I wrote about the subject of dressing for riding in cooler weather in April last year and while this post is not dissimilar, I've changed a few items and habits in my cycling wardrobe and I'm happy to share my updated preferences.
Firstly, I need to stress that I live in Sydney, Australia and we enjoy a temperate climate which affords me warm summers, and cool (not really cold) winters. I know many of you live in climates where you frequently experience sub-zero temperatures which thankfully I've never experienced on my bike so I won't be covering that subject here.
I thought it would be useful to share with you how I cope with my cool winters and the autumn and spring temperatures in between.
Firstly, it's important to still look good and be colour coordinated. In my first cycling winter I just threw on whatever seemed warm and I must have looked a mess. Just because it's cold doesn't mean you need to lose all sense of style!