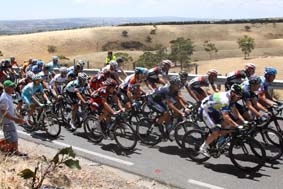 I'm writing this on my return flight from Adelaide after spending a week enjoying Australia's own UCI cycling event, the Tour Down Under. For those of you who don't already know about it, it's a six day professional men's road racing event held every January centred around the South Australian city of Adelaide.
It was my sixth visit to the southern capital for the race and it's great to see it continue to grow in popularity with lots of locals coming out in support as well as interstate and international visitors.
For me it has always consisted of two key components – the Juvenile Diabetes Research Foundation (JDRF) ride in the Barossa Valley and the Tour Down Under itself.