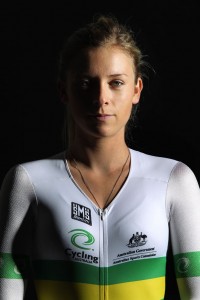 Late last year I was at an event staged by Australian Cycling Executives (ACE) and Annette (Nettie) Edmondson was a special guest. I was fortunate enough to have a chat with Nettie and asked her if I could interview her for Women Who Cycle. Here's the result:
Q: How old were you when you started riding? What got you started?
I was 13 years old when I was selected for cycling by the Talent Identification Program at the South Australian Institute of Sport after they tested a range of students for their physical attributes and capabilities. I had never considered cycling as a 'sport'. I saw it more as a hobby and didn't actually know there was a whole 'racing' world out there. I gave the Talent Search's year-long track and road program a crack, really enjoyed it and here I still am today!