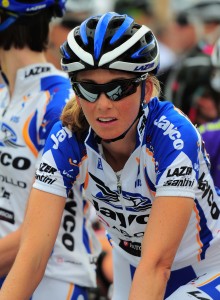 One of the great benefits of writing a blog about women's cycling is that I get to meet (at least by phone and email) some great female cyclists who are completely dedicated to the sport and reaching their potential.
I was recently contacted by Australian female pro cyclist Joanne Hogan who has given up her nursing career to ride her bike as a professional. Jo didn't actually contact me direct, it was her marketing manager (pro bono) Eliza who made contact on her behalf and she suggested I might like to talk to Jo about her new website http://www.thehealthycyclist.com.au/
The new website is a collaboration between Eliza and Jo and reflects their common interest in health and wellbeing and Jo's love of cycling. The content on the website is quite extensive and from my own experience I know it would have taken many hours of work.