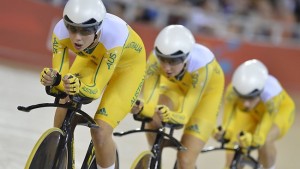 I've had a few women comment about their fear that cycling could make their thighs bigger so I thought I'd do a bit of research and clear this one up. In short, cycling will not make your thighs larger. In fact in my own case I've slimmed down in my thigh and bottom area since I took up cycling, even though I actually weigh more than I previously did.
Here's a few reasons why your legs are not going to expand:
Muscle is leaner than fat
Muscle weighs a lot more than fat. Cycling will change the shape of your legs, but unless you're doing a lot of squats, and maintaining the same levels of fat (by eating a lot), you're not likely to get "bigger".