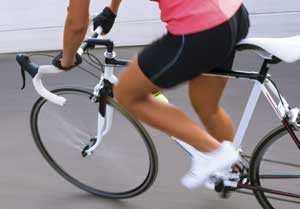 If you read this blog regularly you'll know that I'm keen on stories about brain health and ageing and this story I came across at www.biospace.com resonated strongly with me. Here's a slightly edited version of the report……
Researchers at King's College London have found that muscle fitness as measured by power in the legs is strongly associated with an improved rate of ageing in the brain.
The findings, published in a journal called Gerontology, suggest that simple interventions, such as increased levels of walking (and let's assume cycling), targeted to improve leg power in the long term may have an impact on healthy cognitive ageing.
Scientists studied a sample of 324 healthy female twins over a ten-year period from 1999, measuring various health and lifestyle predictors. Researchers were, therefore, able to control for genetic factors affecting changes in cognitive function.