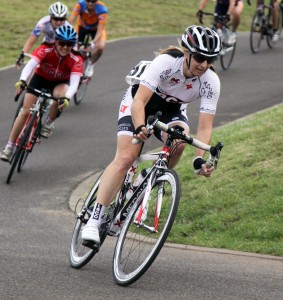 Cornering is one of those fundamental skills you really need to perfect if you're going to be a good bike rider. I wouldn't claim to be an expert but my cornering technique has really improved over the years. This has been through watching other riders with superior handling skills to mine, listening to advice, attending skills sessions and practicing what I learnt.
I'm a pretty risk averse person so when I started out on a road bike I used to rely heavily on my brakes every time I went around a corner. Over time I learned that for a vast majority of corners you don't need to, and shouldn't brake at all. You might wash off speed before you reach a corner, but you don't actually brake as you turn.
Women are generally more cautious than men when it comes to anything that involves physical activity and we need lots of a encouragement before we become proficient at something.So here's my tips learnt from various people and a bit of research.