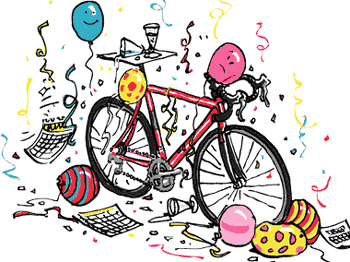 Of course, as a dedicated cyclist your New Year's resolutions should all be about cycling, so here's my suggestions when you're setting yourself some goals for 2014:
Start small
Don't attempt to go from riding zero kilometres per week to riding hundreds because it just won't happen. Make it realistic and just increase your cycling incrementally. You're only setting yourself up for failure if you aim too high too quickly.
Make them measurable
Don't come up with a general statement like "I'm going to ride my bike more than last year", instead make it measurable like "I'm going to increase my number of ride days from two to three by 31 March and then by three to four by 30 June" or something similar.