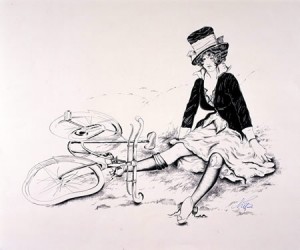 I had a small accident on my bike last week and came away from it largely unscathed, just some very large bruises and a couple of grazes. I was also lucky that my bike has only minor scratches but it could have been way worse. It reminded me that there are certain things you should do if you happen to be involved in a minor accident on your bike.
So here's a few tips:
Assess yourself first
If you are in significant pain and you're lying on the ground then take your time to get up, and accept the help of others who have first aid training. If you are in a dangerous situation, like the middle of a road then ask others for assistance to alert traffic until you are able to move. Once you're on your feet make your own assessment of your physical condition. If you feel that you are unable to get back on your bike then call for assistance from a friend or family member who can pick you up in a car. Obviously if you can't get up, because you are badly injured, you or someone with you, should call an ambulance.