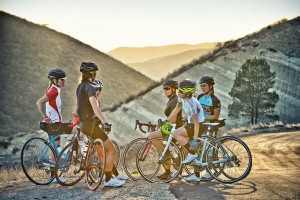 You may have read my blog post a couple of months ago about women's product development at Specialized. I also made contact with a few other companies at the same time and so here's the women's development story from Trek. I would have preferred to have spoken to someone from Trek, instead here's some Q&A via email from Emily Bremer who is based at Trek HQ in the US and among other roles is responsible for the marketing of women's products.
How many people at Trek work on women's product development? Are they all women?
Women's specific product development at Trek is a group effort, and certainly not done just by women. From industrial designers, to engineers, to marketing, and everything in between, women's product development across categories is a top priority, and I think this is really reflected in the quality of Trek products. Trek is a global company, so it's really hard to pinpoint a specific number of people working on our women's specific product. Both men and women work on all Trek and Bontrager products, regardless of riding category or gender.