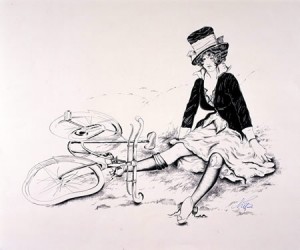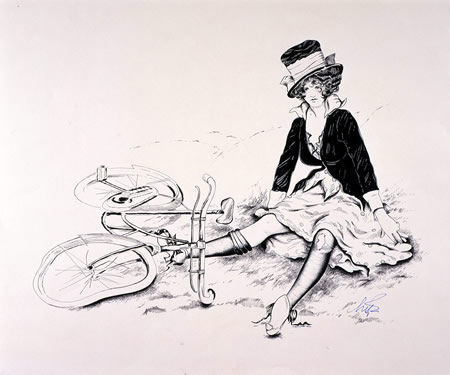 I had a small accident on my bike last week and came away from it largely unscathed, just some very large bruises and a couple of grazes. I was also lucky that my bike has only minor scratches but it could have been way worse. It reminded me that there are certain things you should do if you happen to be involved in a minor accident on your bike.
So here's a few tips:
Assess yourself first
If you are in significant pain and you're lying on the ground then take your time to get up, and accept the help of others who have first aid training. If you are in a dangerous situation, like the middle of a road then ask others for assistance to alert traffic until you are able to move. Once you're on your feet make your own assessment of your physical condition. If you feel that you are unable to get back on your bike then call for assistance from a friend or family member who can pick you up in a car. Obviously if you can't get up, because you are badly injured, you or someone with you, should call an ambulance.
Assess your bike second
If you feel physically able to ride onwards, make sure you check your bike before leaping back on and heading away. You should check both wheels to make sure they are still 'true' or rolling correctly and that your tyres are inflated. You should check that the brakes and gears are functioning properly. It is easy to damage the rear derailleur of your bike if you land on the drive side of the bike. That's the one with all the running gear of the bike. If you're in doubt then ask for assistance and don't keep riding. I had a friend who assumed his bike was okay after a minor accident and kept riding. His rear derailleur ended up in his spokes of his back wheel which snapped his integrated derailleur hanger and destroyed his expensive carbon frame.
Get back on and ride as soon as possible
If you've assessed that you're ok and that your bike is rideable then the best thing to do is to actually get back on your bike and continue your ride. It's a bit like getting back on the horse after it bucks you off. You don't want to be spooked. It will only be harder a few days later. This is exactly what I did last week. I was feeling a bit sore but I know my bike was okay so I kept riding.
Know when to rest
It's okay to have a rest after you've had any kind of accident so make sure you give yourself time to heal. I didn't ride for another four days after my minor accident which gave me time to get over that initial bruised feeling.
I've also booked in to see my osteopath next week to make sure I haven't done any long term damage to myself.
These tips apply only to a minor accident. Any major accident should be treated differently. You can read a few tips in my previous blog post.
All data and information provided on this site is for informational purposes only. womenwhocycle.com makes no representations as to accuracy, completeness, currentness, suitability, or validity of any information on this site and will not be liable for any errors, omissions, or delays in this information or any losses, injuries, or damages arising from its display or use. All information is provided on an as-is basis.