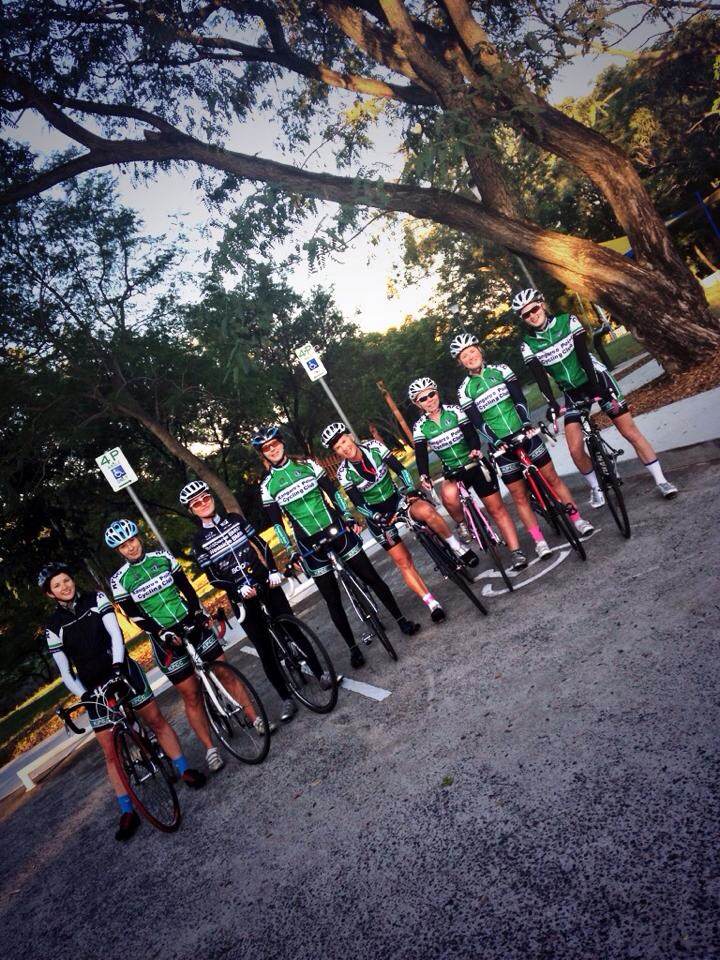 A couple of weeks ago I was doing some research for an article I'm writing about cycling clubs that support women for Bicycling Australia magazine, and I came across a Brisbane cycling club that's attracting lots of women to its ranks, and working hard to support them.
Kangaroo Point Cycling Club (KPCC) which might sound like it has a semi-rural bush setting is in fact based in Brisbane's inner suburbs and has been around since 1905. It currently has over 200 members and about a quarter of them are women.
I had a chat via email with Club Co-Captain Alix Everton about the great work she and other women (and men) are doing at KPCC.
Q: Do you run any female only rides or other activities for female riders?
Yes, we have our very popular Women Only Weekdays – rides run by women, for women, with 'no boys allowed'. These rides are always kept at a social pace where nobody gets left behind, so that all experience and ability levels are catered for. Since we started running these rides nearly a year ago, we have developed a consistent core group of ladies who turn up, and have new women coming along to try it out nearly every week. This ride helps our club to reduce barriers to female participation by providing a welcoming, non-threatening, non-competitive cycling environment.