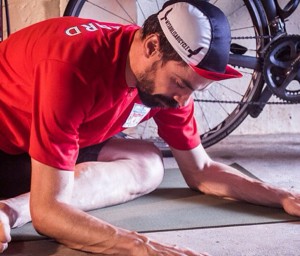 A few months ago I was lucky enough to attend a workshop run by Angelo from Pedal Stroke Yoga, a variation of hatha yoga developed by Angelo to utilise the benefits of yoga especially for cyclists. I used to attend yoga classes on a regular basis so I know the benefits that yoga can bring. Unfortunately I've not managed to fit regular yoga into my schedule of late but I'm eager to change that in the near future. Despite my own lack of attendance at yoga classes I'm a true believer in the benefits it can bring to your life and your performance on the bike.
A few interesting points I learnt from Angelo in the workshop include:
Yoga helps you create a body that is pain free
Cycling keeps your body in a linear motion whereas yoga is about twisting
In cycling you use your big muscles & sympathetic nervous system, in yoga you use small muscles & your parasympathetic system which controls rest & digestion
Yoga helps you learn diaphragmatic breathing (it's something I learned through yoga and it helps me on and off the bike – you breathe deep into the bottom of you lungs rather than shallow breathing)
As a cyclist you need to strengthen your glutes and core and yoga can help you do that – strengthening your core allows you to hold a forward-leaning position for longer.