The 2022 Giro Donne is underway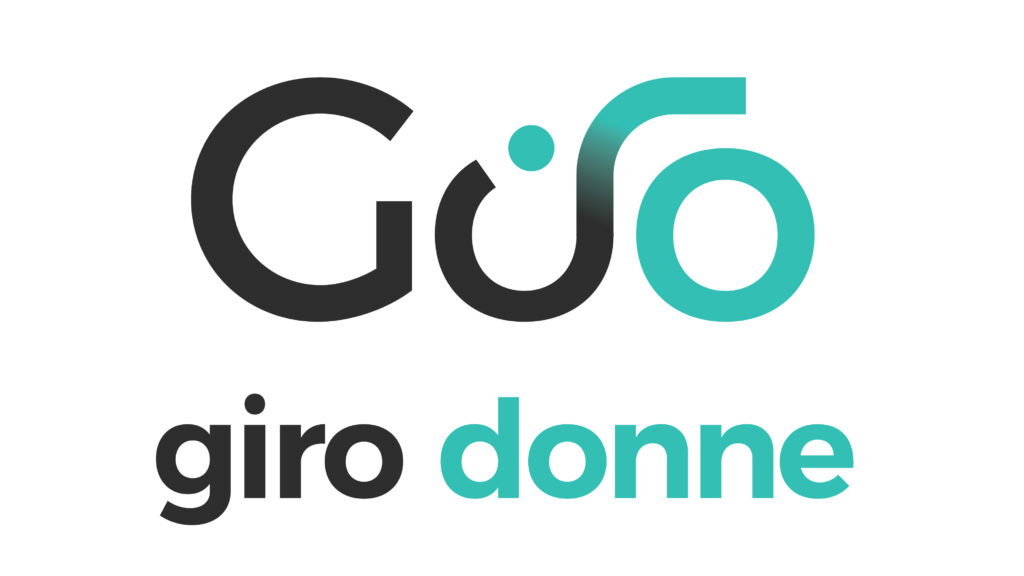 It's been a few years since I wrote about the Women's Giro, known now as the 2022 Giro Donne, and previously called the Giro Rosa. When I first started following the women's professional road cycling peloton it was the biggest and most prestigious race on the women's calendar. It has now been overshadowed by a few other races including the Women's Tour of Britain and the newly established Tour de France Femmes.
Nonetheless, it's still an important race and has recently returned to the top tier of women's professional cycling as a WorldTour event, after it was downgraded for not providing the required level of television coverage.
The 10-day race is already underway running from Thursday, 30 June to Sunday, 10 July. As always it clashes with the men's Tour de France, and as usual the TdF eclipses all sports/cycling coverage. I bet if you're not a fan you've never heard of the Giro Donne and you're definitely not aware that it's on right now.
The 10-stage race crosses through five regions of Italy – Sardinia, Emilia-Romagna, Lombardy, Trentino-Alto Adige and Veneto, with just over 1,000 km of racing.
It finishes just two weeks before the most anticipated and hotly contested stage race for women for 2022 – the Tour de France Femmes. Despite the close dates, many riders are riding both events like Elisa Longo Borghini, Amanda Spratt, Annemiek Van Vleuten, Elisa Balsamo, Marianne Voss, Lotte Kopecky, Rachel Neylan, and many more.
Twenty-four teams are contesting this year's race. It began on the island of Sardinia where it stayed for the opening three days, first in Cagliari with a 4.7km individual time trial, the only race against the clock for the event. There are two road stages before an off day on July 3 to transfer to the mainland. Leading to the final contest on July 10 in Padova, the peloton will face various terrain that includes major hills in the Apennines, Alpes and Dolomites.
Stage 1: 30 June, Cagliari to Cagliari (ITT), 4.7km (won by US rider Kristen Faulkner)
Stage 2: 1 July, Villasimius to Tortolì, 117.3km (won by Italian rider Elisa Balsamo)
Stage 3: 2 July, Cala Gornone to Olbia, 112.7km
Rest day: 3 July
Stage 4: 4 July, Cesena to Cesena, 120.9km
Stage 5: 5 July, Carpi to Reggio Emilia, 123.4km
Stage 6: 6 July, Sarnico to Bergamo, 114.7km
Stage 7: 7 July, Prevalie to Passo del Maniva, 113.4km
Stage 8: 8 July, Rovereto to Aldeno, 92.2km
Stage 9: 9 July, San Michele All'Adige to San Lorenzo, 112.8km
Stage 10: 10 July, Abano Terme to Padova, 90.5km
Sadly, it doesn't make it onto television in Australia, partly because it clashes with the Tour de France, and partly because there's very little women's cycling on Australian TV. I do have a GCN subscription so I can at least watch it on my Ipad.
Aussie riders to watch include Amanda Spratt, Georgia Baker, Lauretta Hanson, Rachel Neylan, Sarah Roy, Neve Bradbury and Brodie Chapman.
It's great to see a logo that isn't pink! This might sound like a minor thing to many but I think it's really symbolic that the organisers have thought about spending some money on new imagery. Teal is a much better colour, and they still have the pink leader's jersey for those who love all shades of pink.
Are you enjoying the 2022 Giro Donne? Share your thoughts via comments or the Women Who Cycle Facebook page.