Woohoo! The 2022 UCI Road World Championships on home soil next year
It's a year to the day when the 2022 UCI Road World Championships will stage the Women's Road Race on the roads of Wollongong and the surrounding Illawarra region, and I'm excited. Tonight, I'll sit in front of my television and watch the race in the Flanders region of Belgium and while that will also be exciting it doesn't compare to watching it live. It's the second time Australia has hosted the event, the first being in Geelong in 2010, that sadly I didn't attend, but I'll definitely be there this time.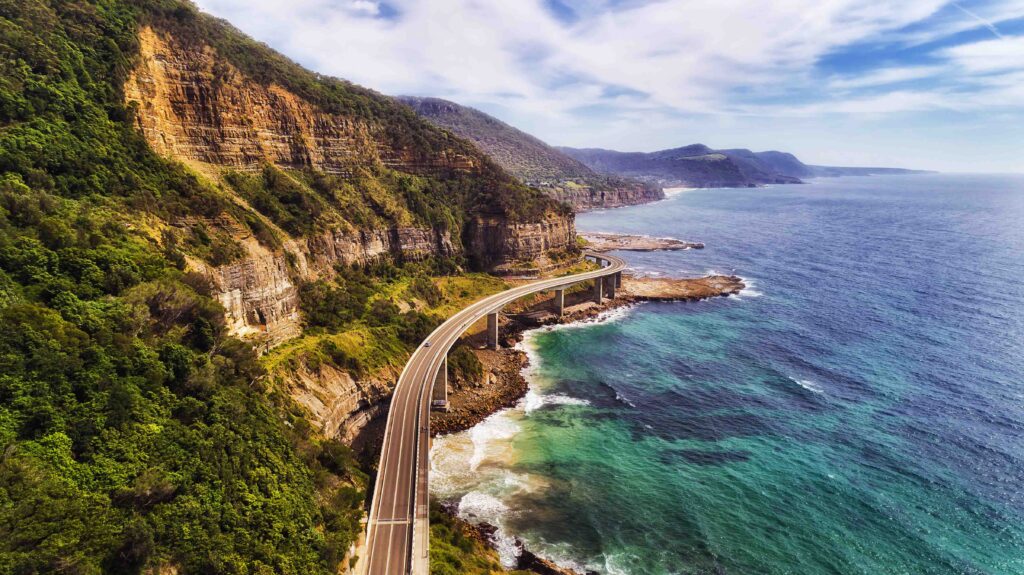 Wollongong for those unfamiliar with the area is only about an hour south of Sydney by car so it's very accessible for cycling fans to watch it live. It's also not too far to ride. The annual Gong Ride which I've done many times finishes in the heart of Wollongong.
I was lucky enough to interview the CEO Stu Taggart a few months ago for a magazine article I was writing, and after speaking to him I was even more enthusiastic. Stu and his team have a challenge ahead of them but after chatting with him I have every confidence it will be a fantastic event. Stu has a background in staging sporting events for the Football Federation Australia and Australian Rugby Union, and more recently with his own consulting business.
Staged over eight days from 18 to 25 September 2022, expecting 300,000 spectators who will watch 1,000 athletes compete from all over the world, it will be supported by 5,000 officials and guests, 700 media, and an expected viewing audience of 300 million across the globe. It's a really big deal for cycling, for NSW and the Illawarra region.
As an Australian, it will be great to see a fully-fledged Aussie contingent on show. There's something exciting about watching a group of Aussies racing as a team. The only other time it happens is the Olympic Games, and it's great to watch then. Some of them are teammates when racing in their professional teams but it's great to see them together. The women's team particularly seems to have great camaraderie, as demonstrated by their social posts leading up to the big day.
It's disappointing to see that our team for Flanders 2021 is under strength, for all races other than the Elite Road Races and the Men's Under 23 Time Trial. We had no representative in the Women's and Men's Elite Individual Time Trials, and no team in the Mixed Team Trial event. When I asked the Australian Cycling Team for a comment, a spokesperson told me it was because eligible riders were either injured, chose not to participate, or couldn't travel for pandemic reasons. I think it's a bit of a cop-out. Surely we could have put a few inexperienced riders forward.
But let's not dwell on that. There's even more good news for Wollongong. As a result of hosting the event, Wollongong has been awarded the prestigious UCI Bike City Label status. Wollongong met the two key criteria to earn the designation by being named host of the 2022 UCI Road World Championships and adopting the City Council's 2030 Cycling Strategy. The strategy will expand Wollongong's cycling network and infrastructure while engaging in initiatives to promote cycling and cycling safety within the region. I wrote about this last year which you can read here. I can only hope some of that bicycle love rubs off on the powers that be in the state of NSW, and Sydney benefits too.
Obviously, the organisers must factor in the COVID pandemic when planning the event, but it's likely that it will largely be forgotten for major sporting events by next year. Some of you may disagree but I'm ever optimistic!
It's great that it is a year away because right now Sydney and Wollongong are under lockdown, or as our government calls it 'Stay at home orders'. The big business end of sport like the AFL and NRL have left the state and will play their respective grand finals in Perth and Brisbane. An impossibility for an international cycling event that isn't played in a stadium so it's very fortunate that it's a year away.
What are you looking forward to with the 2022 UCI Road World Championships in Wollongong? Share via comments or the Women Who Cycle Facebook page.