Help: How should I dress to ride my road bike in cooler weather?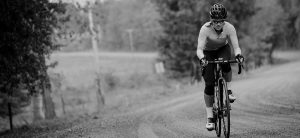 I'm lucky enough to live in the beautiful city of Sydney, which has a temperate climate so I can ride my bike outdoors all year round, but I still need to dress to ride my road bike in cooler weather. But even in Autumn (also known as Fall to many of you) and Spring, mornings can be a little cool so I wear a number of warmer clothing items to keep me comfortable on the bike.
The most important thing I've learnt about riding in cooler weather is you need to wear layers, so you can peel them off (and on) as required. It's really awful to go riding and feel cold but it's equally bad to get overheated on the bike. I actually have a habit of doing the latter which is where my layers really come in handy.
So when the weather starts to cool you need to think about the following items of apparel:
Three quarter length knicks
I own several sets of three quarter length knicks, all of them are bib knicks but you can also buy regular knicks in three quarter length. The bib knick variety are a little harder to track down, so look out for Velocio and Specialized which are two brands in my cycling wardrobe.
Arm warmers
these are the best piece of cycling apparel you'll ever purchase. I own several pairs and wear them often (probably too often). The best part about them is that you can take them on and off, and can even just peel them down to your wrists if you want to cool down quickly. I often take mine off and put them in my back pocket during a ride and then put them back on at the café. Don't skimp on these. You can buy relatively cheap ones that are just cylinder-shaped or you can spend a little more and get ones that are shaped to your arms. A great benefit of both arm and knee/leg warmers is that you can continue to wear your short sleeve jerseys and short knicks when the weather starts to cool down.
Toe warmers
These are half shoe covers that cover your toes, and more importantly block those great air vents in your shoes that work so well on a hot day, but make your feet really cold in cooler weather. They are designed to cover your toes and part of your shoe and have a cut-out for cleats. They are also good for riding on wet roads for keeping your shoes clean.
Long finger gloves
You can buy gloves with full fingers that are very similar to the no finger variety in weight, so they allow your hands to keep warm rather than toasty. I have Specialized brand gloves but I'm sure there are many others out there. Mine even have a feature called 'wire tap' that allow you to text on your smart phone without taking your gloves off.
Head band
When the air is cool I tend to get ear aches when riding my bike so I wear a head band around my ears to keep them warm. You can buy a cycling specific headband, but I'm happy with the Lorna Jane (fitness clothing brand) ones that I've been using for a few years.
Gilet/vest
I discovered the benefits of a gilet (or wind vest) a couple of years ago and have not ridden without one in Autumn and Spring since. I prefer a gilet with a windbreaker front and a mesh rear panel. That way you keep warm across the front but can cool down as you sweat. I now own a few gilets including my own Women Who Cycle edition which you can purchase here. A gilet should be light enough that it can be easily folded and put in your rear pocket.
Undershirt
I wear an undershirt all year round, even in summer but it really comes into its own when the weather cools. I like a short-sleeved undershirt at this time of year, because I can then put my arm warmers over the top of the sleeve edges, and put my short sleeve jersey over both items. That way you are sealed up and the jersey sleeves can't creep up to expose your skin.
Above all else I recommend you look for these items in your local bike shop and if you can't find what you're looking for, mention it to the staff in the shop so they know to order them in the future. The biggest advantage of buying them in your local bike shop is that you can try them on.
Share your thoughts on how to dress to ride my road bike in cooler weather via comments or the Women Who Cycle Facebook page.