I loved riding the Shimanami Kaido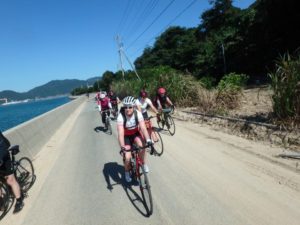 I've just finished riding in the most amazing cycling mecca – riding the Shimanami Kaido with a fabulous group of women led by my friend Tina McCarthy from Wheel Women in Melbourne. Tina is a self-confessed Japanophile with a love affair with all things Nippon spanning 30 years.
The tour I'm on is Tina's third or fourth tour to Japan and she's got it down to a fine art. What a wonderful time I've had, and I'm sure all the others on the tour have had equal enjoyment.
Japan is such a wonderful melting pot of old and new. Ancient traditions existing right alongside modern life in perfect harmony. It is such an interesting and diverse country.
The riding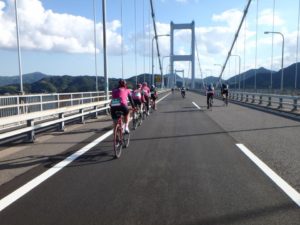 You never know what to expect when you head overseas to a foreign country to ride. Will the local riders follow the same rules? Will the car drivers be courteous? I'm very pleased to report that riding in Japan is awesome. It's easy to get around because it's well signposted and the other riders and drivers are very courteous.
For the tour I'm on, we followed the Shimanami Kaido route which is an 85 km trail around the islands of the Seto Inland Sea. We rode the full Shimanami Kaido route from Onomichi to Imabari with a few detours along the way. Much of it is flat or close to flat with an occasional gentle climb onto the seven bridges you cross along the way. There are a couple of hills but they are rare so most of the time the route follows the water's edge.
I enjoyed the gentle climbs which are the winding ramps to each of the seven bridges. They were fun to ride up and even more fun to roll down the other side.
The roads are in good condition, and I suspect are cleaned regularly as none of our 13 riders got a flat tyre the entire trip.
I rode my Specialized Diverge road bike which was an ideal bike for the terrain we were on. It has disc brakes and nice easy gears so was a pleasure to ride. I was also pleased that I took my own bike rather than hiring a bike. It's always nicer to have your own on a trip like this.
For the tour I was on we had our luggage transported from hotel to hotel so we didn't need to carry much gear. Although I used a backpack which had some walking shoes and my DSLR camera so I wouldn't miss a shot.
I'm not a bike tourer but I think this would be an ideal place for bike touring. It's relatively flat and really well set up for riders to go from place to place. They even have a scheme in place for local shops to put a sign in the window to indicate they are cycling friendly so you can comfortably stop by and fill up your water bottle or have a rest.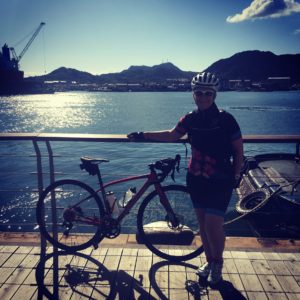 And speaking of well set up for riders, the ultimate accommodation for riders is the U2 Onomichi hotel which is a cycling hotel. It has heaps of bike racking inside the hotel, a bike shop on the premises, a dedicated area where you can unpack your bike, and in some rooms there's a set of road handlebars on the wall where you can hang your bike. Plus, it has a great little restaurant and bar where you can relax after a ride. Bike lovers heaven.
We were really lucky with the weather. Each day the top temperature was in the the low 20s (that's Celsius) and we only experienced one rainy day.
On the last day of riding we completed the Shimanami Kaido event ride which takes place every two years and has a number of different options. We took the 70 km course from Imabari to Onomichi. It is so popular with Japanese riders that they enter a ballot to be able to participate. Luckily with Tina's contacts we were granted a special entry as foreigners, alongside 800 other riders from overseas. In all 7,000 riders participated. It was very well organised and had a phenomenal number of volunteers along the route.
The food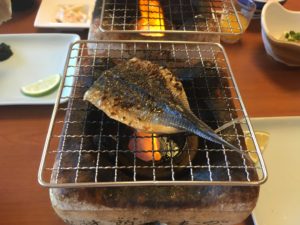 I really love Japanese food so have enjoyed every meal. Lots of sashimi, tempura, ikonemyaki, noodles, gyoza and some other more exotic things. Two nights we spent in more traditional accommodation called Ryokans and at those we slept on rolled out beds on the floor and ate really traditional Japanese food including snails, whitebait, and a few unidentified items!!
The people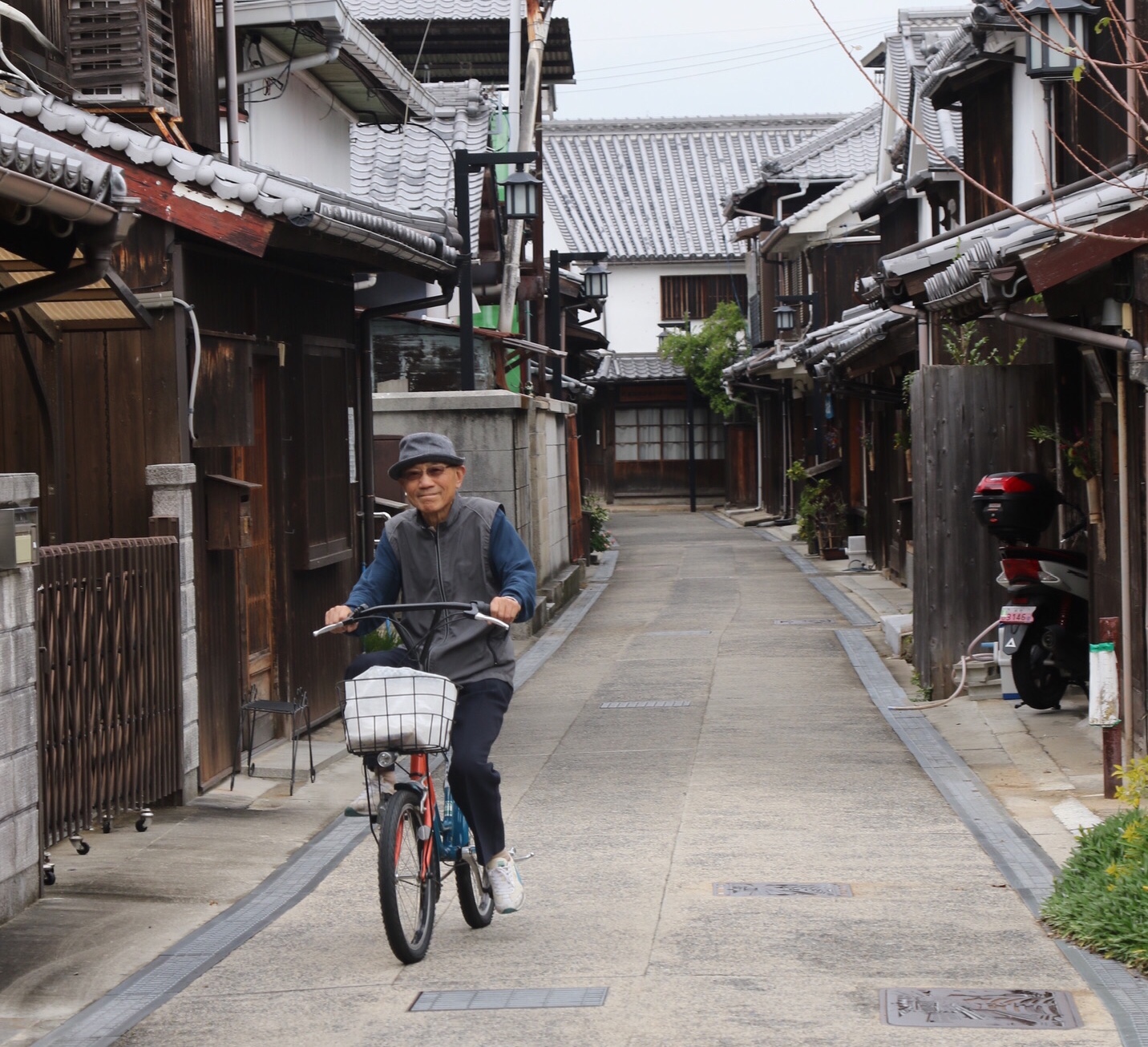 Japanese people, particularly the women are very, very polite and make the most wonderful hosts. Our tour leader Tina has spent many years travelling to Japan and has made many friends so we were lucky enough to have some of them lead our rides. We also met lots of random people along the way who were warm and friendly.
The scenery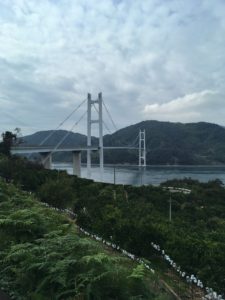 The Shimanami Kaido boasts seven amazing bridges, the longest of which is 4.2 km long. In between each of these is amazing views of the water and the small fishing villages and towns. Like every country there's also the industrial side which is this region includes ship building but that's still pretty interesting to see.
I'd love to hear about your experiences of riding the Shimanami Kaido. Share via comments or the Women Who Cycle Facebook page.
My trip to the Shimanami Kaido was partly subsidised by the Hiroshima Prefecture Government.