Specialized lululemon women's pro cycling team – raising the bar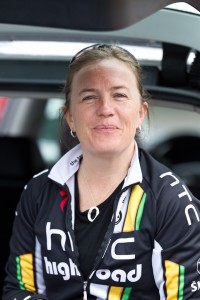 I had the pleasure of meeting the owner of the new Specialized lululemon women's cycling team yesterday. We enjoyed a cafe visit overlooking the lovely Bronte beach in Sydney's east. Kristy Scrymgeour was previously the Marketing and Communication Director at the high profile HTC Highroad team that folded last year.
Kristy is quite humble about how she started the new team almost overnight late last year. The timing was quite good for her because she was ready to move on to other things and the team's demise gave her that push. Interestingly it was the female team members who didn't want to be separated and approached Kristy for help. They all agreed that it would have to happen quickly so that the women wouldn't miss out on opportunities with other teams if it didn't work, so they gave themselves an ambitious deadline of only two weeks.
Kristy approached bike company Specialized because she had an existing relationship with them through HTC Highroad. They agreed almost immediately and suggested she also approach activewear company lululemon. lululemon also agreed really quickly and the base was set. She's also managed to attract a group of other minor sponsors to the team. Plus some of the support staff from HTC Highroad have also joined the team.
For Kristy the new team is a great opportunity for her to inject some of her own ideas but she's also keen to create a collaborative atmosphere and regularly asks the team members for their ideas. Canadian Clara Hughes is one of the members of team and has contributed many ideas including involvement with a charity called Right to Play. Kristy says there'll be an announcement about that shortly.
A former pro cyclist Kristy is really passionate about promoting women's cycling. Like many others she realises that it needs the support of many groups to succeed. She says that the UCI can help at the top to set policies to encourage the development of women's cycling. The bike industry should also be making a contribution as well as people like me at the grass roots level.
In somewhat of a revelation recently she realised that she needs to focus on women spectators and fans rather than forcing men to come along. Therefore the sport should be tailored to women's interests rather than attempt to be a mini version of the men's sport. Encouraging more women to participate in cycling at all levels will automatically generate interest.
She also recognises that being an Olympic year it is important to capitalise on the extra profile women's cycling will attract.
And if you're wondering when you can buy a Specialized lululemon kit then you'll need to wait about six weeks and it will be available from Specialized and lululemon both in stores and online. I for one will be looking out for it.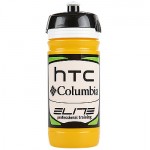 As a funny aside……. This was not my first encounter with Kristy Scrymgeour. In 2010 while following the Tour de France in the Pyrenees a HTC Columbia van pulled up near where we were cheering at the side of the road. A German man jumped out and gave us three drink bottles on the condition that we chant 'Aussie Aussie Aussie Oi Oi Oi' as he drove past for his Australian colleague. You've probably guessed by now that the Australian colleague was Kristy and she confirmed this at our meeting yesterday. A small world indeed.