Meet the female Aussie Commonwealth Games cyclists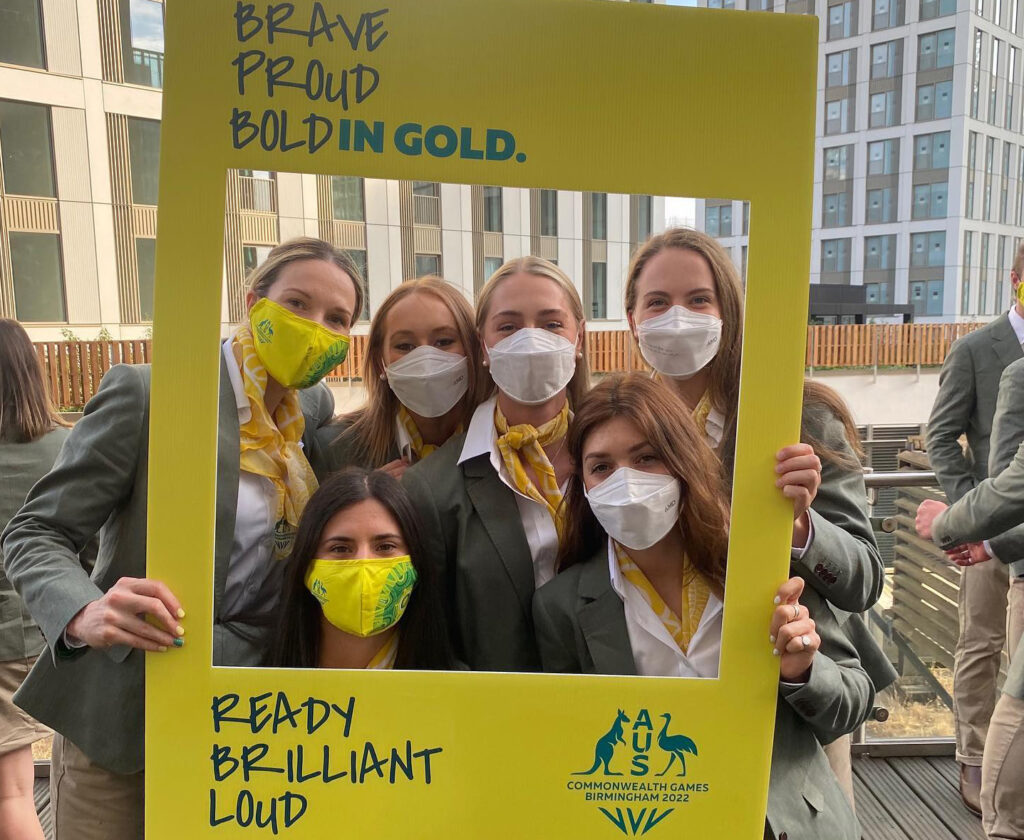 It seems to have flown under the radar, but the Birmingham Commonwealth Games starts tonight with our riders on the track, so here's a quick rundown of the female Aussie Commonwealth Games cyclists who will be riding on the track, road and trails.
The track program runs from Friday, 29 July to Monday, 1, with the women's road race on Sunday, 7 August. The women's time trial is on Thursday, 4 August and the mountain bike cross-country on Wednesday, 3 August 2022.
Women's track team
Our women's track team is a bunch of newbies, most of whom were not at the last Games on the Gold Coast four years ago. Since those games, there have been several retirements with riders like Nettie Edmondson, Kaarle McCulloch and Steph Morton hanging up their track bikes. Plus, some others like Alex Manly are focusing on the road.
Dual Olympian Georgia Baker and Tokyo Olympian Maeve Plouffe are the veterans of the team and will no doubt be guiding their newer colleagues.
There will be eight track cycling events at Birmingham 2022: team sprint, team pursuit, individual pursuit, scratch race, points race, keirin, sprint and time trial – with tandem para-cycling included in the latter two events.
The women's track team includes Georgia Baker, Kristina Clonan, Sophie Edwards, Jessica Gallagher, Breanna Hargrave, Alessia McCaig, Chloe Moran, Maeve Plouffe, Alyssa Polites, Sarah Roy, and Caitlin Ward.
Women's road team
Similarly, the women's road team of six riders will be mostly new to the Commonwealth Games.
The 112 km women's road race will be contested on a mostly flat 16 km circuit around Warwick, south-east of Birmingham, completing seven laps.
The road team includes Grace Brown, Brodie Chapman, Alexandra Manly, Ruby Roseman-Gannon, Sarah Roy, and Georgia Baker. Sarah Roy and Georgia Baker will double up from the track program. And Grace Brown will represent Australia in the individual time trial.
I'm not sure why defending champion Chloe Hosking has been left out. It sounds like a course that would suit her.
Mountain bike representative
Similarly, I'm not sure why Rebecca McConnell who has been racing well this year, has been left out of the team.
Instead, we'll be represented by Zoe Cuthbert in her first Commonwealth Games who I'm sure will do an awesome job.
So make sure you tune in to see the Aussie Commonwealth Games cyclists showing us how it's done. Share your thoughts via comments or the Women Who Cycle Facebook page.