Is the Tour de France Femmes a tipping point?
Wow, I've never seen so much focus on women's road cycling as I saw last week with the Tour de France Femmes (TdFF). My interest in the women's pro peloton started when I began writing this blog, almost 11 years ago, and it's come such a long long way. So many people including the riders themselves are talking about the catalyst for change, which I like to think is a tipping point.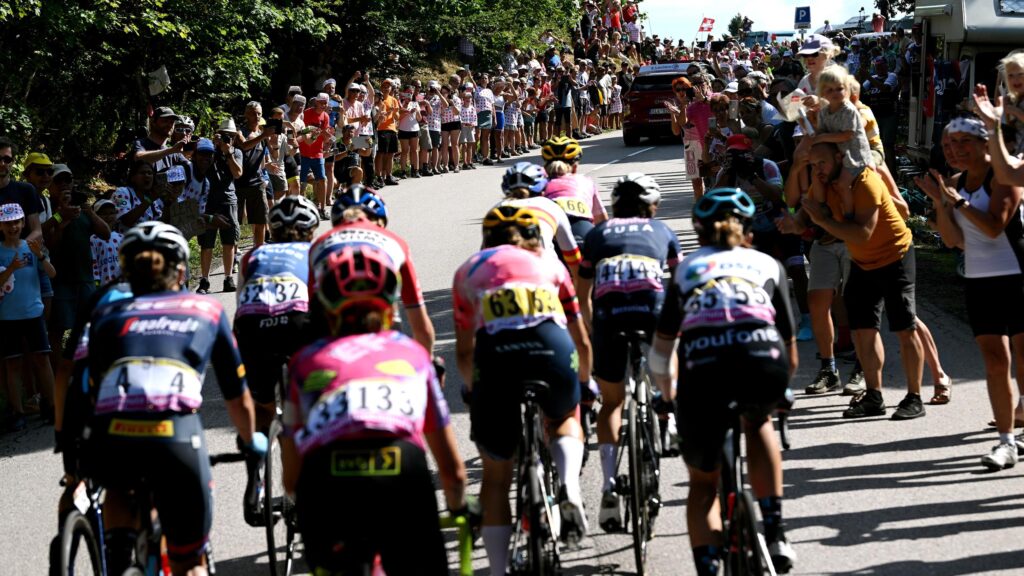 I live in Sydney Australia and to watch women's road cycling on TV you need to sign up to a specialist streaming service and watch it on delay. You could watch it live but that would involve staying up very late at night which I'm not great at. The only time we usually see women's road racing on TV is during the Olympic Games, the Commonwealth Games, or the World Championships. There's also a bit of coverage for our big races in summer, the Tour Down Under and Cadel Evan's ride.
Last week I had the pleasure of watching the SBS live coverage of the Tour de France Femmes each night on TV. To me, it was a natural extension of the men's Tour de France which I watched live the three weeks preceding it. I stayed up to watch the finish of just one of the men's stages, but for the women, I managed to stay awake for three stages. This is a big deal for me because I'm one of those people who falls asleep in front of the TV most nights!!!
What I noticed was not just the SBS coverage but the unprecedented coverage in mainstream media like Australia's ABC, and loads and loads online within cycling-specific outlets but also beyond them. I even had my non-cycling friends comment about the event and how they knew I'd be watching it.
The other thing that stood out for me was the crowds beside the road cheering the women on. I've been to the Tour de France and stood beside those roads to cheer on the men's peloton so I'm somewhat of an authority and the women had crowds that would rival many of the men's. There were even dozens of campervans dotted along the route.
I attended an online press conference a few nights ago to announce that Cadel Evans is to be an ambassador for the upcoming UCI World Championships in Wollongong, and I asked him about his impression of the Tour de France Femmes. He said that he was thrilled and amazed to see the huge crowds cheering the women on, and felt it was the start of something for women's cycling.
I hope the Tour de France organisers, the ASO was feeling a little sheepish for taking so long to launch the event. Many women have been lobbying behind the scenes for many years to get this race up. One of those who has lobbied hardest is former pro, activist and author Kathryn Bertine. I read her comments about unequal prize money with interest. She said on Facebook and in an article for Bicycling magazine that the women in the TdFF earnt just 29% of the men's prize purse. So it seems the ASO still has a long way to go!
But the final word goes to Marianne Vos who said on her Instagram post, "Une expérience inoubliable. 💚 Merci @letourfemmes et j'espère te revoir bientôt" which translates to "An unforgettable experience. 💚 Thank you @letourfemmes and I hope to see you again soon." I hope to see Marianne again soon, at 35 years of age she continues to amaze me and cycling fans around the world.
During the SBS coverage, a viewer sent a message to ask the question "Who is the female equivalent of Wout van Aert, perhaps Marianne Vos?" Commentator Matt Keenan said you should flip that question around and say that Wout van Aert could someday be as great as Marianne Vos but he's got a long way to go. Marianne has more than 240 professional victories on the road alone and has also been a world champion in cyclo-cross seven times.
Did you enjoy the Tour de France Femmes? Share your thoughts via comments or the Women Who Cycle Facebook page.