e-bikes are not cheating – they are a great alternative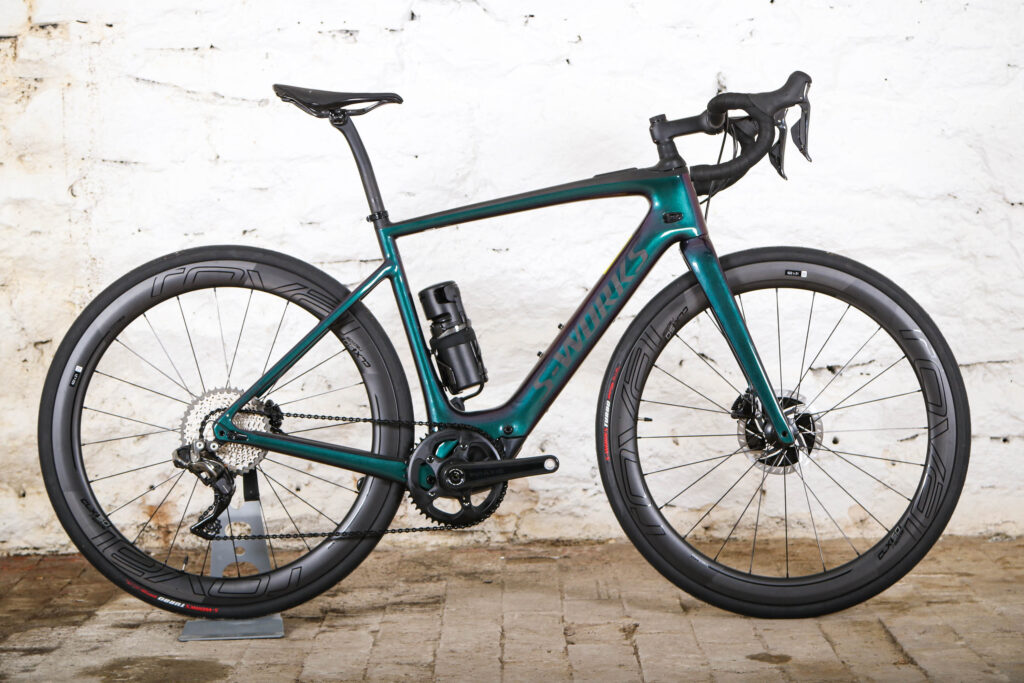 Don't listen to anyone who tries to put you down if you're riding an e-bike, I'm here to set the record straight – e-bikes are not cheating. They are a fabulous alternative to riding a regular bike and can play many roles. There are many types of bikes – road, mountain, utility, track and more, and for e-bikes there are also many categories that are suited to different purposes. The first e-bikes were utility-style bikes designed to get around the suburbs. They weren't very pretty but they served a purpose.
The use of e-bikes is on the rise. According to Bicycle Industries Australia, the number of electric bikes imported to Australia has tripled over the past three years and sales are growing faster than any other segment of the Australian bike market, with more than 50 brands offering a range of models.
In Australia where I live, there are two classes of e-bikes that are permitted on our public roads and designated public areas. The first group is the 250-watt pedelec bikes, which are restricted so that powered assistance cuts out from 25 km/h. The second is the category of 200-watt electric bikes, which are not speed restricted, and may be fitted with a throttle, meaning no pedalling is required. Some bikes have both throttle and pedal assist.
As the market has developed, more and more types of e-bikes have been launched by specialist e-bike manufacturers, and by the bike brands, you already know like Specialized, Bianchi, and more. Not all of them serve the same purpose so here is an outline of some of the most popular categories of e-bikes.
Mountain bike
e-mountain bikes have been around for a few years now. I was lucky enough to test ride some of the earlier models launched by Specialized about five years and they are fantastic. Using an e-mountain bike allows riders to ride up steeper inclines they probably would have walked up, and to keep up with faster friends. I know a couple who bought e-mountain bikes so they can ride off-road with ease. They bought them to replace their hybrid bikes.
From my experience e-mountain bikes still ride just like a regular high-end mountain bike, just with a little help. The amount of assistance you use is up to the rider.
And since I rode them the technology has no doubt improved. Like any other type of bike, you get what you pay for so if you buy something cheap you'll have a pretty ordinary experience.
Hybrid/cruiser bikes
This category was the first e-bike category and includes a huge range of options made by big bike brands, as well as specialist e-bike brands. I've ridden a few Specialized bikes like the Como and Vado which are both good fun, but not really my style.
This category of bike, whether it is an e-bike or not is ideal for commuting, riding with kids, or just a Sunday afternoon cruise. Like all e-bikes, the amount of assistance can be adjusted so for most people you'll still be getting some exercise while you're riding it.
Utility bike
I think of utility bikes as the category that replaces cars as a form of transport. I test rode a utility bike earlier this year and wrote a review for Bicycling Australia magazine.
The French-designed and made utility bike I tested was the Equo Cargo Power 7.1, a premium cargo bike from O2Feel. Others have described it as a two-wheeled minivan and while I wouldn't go quite that far it's capable of carrying up to 180 kilograms of load, with its front and rear luggage racks, or two children in its rear child carrier. While testing it I rode to a local park for a picnic and did some shopping in my local supermarket.
And while I'm not ready to give up my car just yet, I could see how this style of bike could be a car replacement for many people.
Road bike
I've saved my category for last. Anyone who says an e-road bike is cheating has obviously not ridden one. They are an amazing alternative for anyone who needs a little help to get up hills, or keep up with friends.
I have a friend who has a heart condition which means she cannot push herself too hard, so on the days that she needs to climb hills, she rides her Specialized Creo. On the other days, she rides her regular road bikes.
I have another mate who just turned 60 and bought herself an e-road bike, not to replace her other road bike but to use on those days when she needs a little help along. She's a fit, healthy person and definitely isn't cheating. I've ridden alongside her on my regular roadie and most of the time on the flat roads she turns it off, it's only the steeper hills where she uses it to keep up with the bunch. A fabulous idea.
Do you agree that e-bikes are not cheating? Share your thoughts via comments or the Women Who Cycle Facebook page.