Every girl's guide to eating before a ride…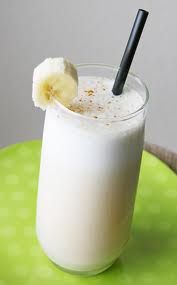 Last week we brought you Rebecca Hay's advice on eating during a ride and this week we look at eating before you ride. Over to Rebecca once again…
Should I eat before training?
A very common question among cyclists. The answer depends on a few factors:
what you are planning to do?
what you want to get out your session? and
the duration of your training session.
You can apply some very simple rules based on planned intensity and duration of the activity. Even if you are exercising with weight reduction as one of your goals you will find you train better if you have a little fuel on board before an intense training session.
For safety reasons on a bike, I also advise that if you are riding first thing in the morning you do consume something so that you are able to concentrate and react quickly if necessary.
You may need to try a few different ways to get the energy in – solid vs liquid form. Eating early in the morning can be very challenging – so using a liquid may be the easiest option all round. Making sure that there is not too much fibre or too much protein is also important to speed up absorption time – you want the liquid or food to leave your belly pretty quickly if you are working with a short time frame between eating/drinking and riding.
Some of the easiest options are the pre-packaged breakfast drinks like 'Up and Go' or Sustagen. My personal preference is Sustagen Sport mixed in water – quick and easy, not too rich/heavy, and no fibre. If you don't mind eating solid food then the humble banana is a great choice or some toast with jam or honey.
Longer rides may require a larger snack. I often suggest a drink (as above) and some sort of simple solid such toast/crumpets/pikelets as an addition.  A bowl of breakfast cereal can also be a good choice – a couple of WeetBix or a bowl of Special K…just keep it simple.
You can contact Rebecca via her website.