Women Who Cycle's 2019 Last minute Christmas gift ideas for female road cyclists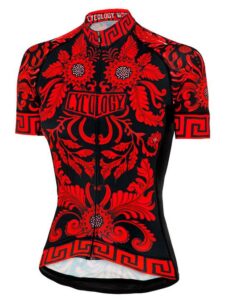 I find that men are particularly prone to last-minute Christmas shopping so if you're still looking, here are my last-minute Christmas gift ideas for female road cyclists. I guarantee she'll like any of these much better than diamond earrings. I'm actually only joking about that. Buy her the earrings and something from this list.
Voucher from her favourite bike shop
If you buy her a voucher from her favourite local bike shop she'll be able to select something she really wants like a new bike (or at least the deposit), new shoes, helmet or this summer's most fashionable kit. You'll also be supporting local retail. My favourite LBS is Ashfield Cycles.
Subscription to Bicycling Australia
I do confess that I'm a contributor to this great magazine so I thoroughly recommend you buy her a subscription so she can read about all the best road gear, holidays, training tips and much more.
Entry into an event
Signing her up for an event that you know she's interested in riding like the Cadel Evan's ride which is on Saturday, 1 February 2020 in the picturesque town of Geelong. While you're there you can watch the professional racing too. Or there's plenty of other mass participation rides around Australia to choose from.
Socks
It might sound a little boring but cycling socks are an easy way to spruce up her cycling wardrobe. Given that there's not much time left I suggest you also pick these up at your local bike shop.
Zwift membership
If she's keen on riding indoors on a smart trainer, then a subscription to online training Zwift which has a monthly fee. Why not prepay for 12 months to encourage her to start 2020 with some ambitious training goals.
Cycology jersey
Cyclogy is a Sydney-based online cycle apparel and accessory store so if you're very quick you might make it just in time to order a jersey like this colourful one. It even has matching knicks. And if you leave it to the very last minute you can always buy a gift voucher.
So there's no excuse for buying a boring gift with my last minute Christmas gift ideas for female road cyclists. Share your own ideas via comments or the Women Who Cycle Facebook page.