Six essential items for female roadies
When I started riding a road bike more than 12 years ago, I bought the bare minimum of gear and headed off for my weekly ride and wished I'd read about the six essential items for female roadies. I soon caught the bug and started to buy more gear, but it took me a few years to settle on the items that I couldn't really live without. So I thought it would be helpful to share my road bike riding essentials with other women to shortcut the process for others.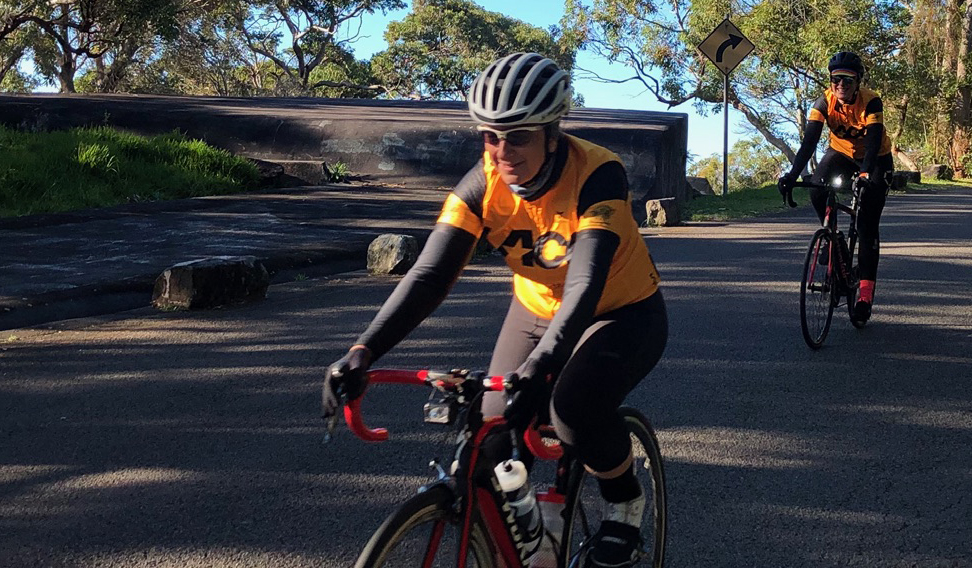 The main thing I would stress is that there's no substitute for a quality product and although the initial investment might seem a bit much, quality items last longer and are so much nicer to use and look at, so don't be tempted to buy the cheapest gear you find.
Here are six items that I would strongly recommend all female road cyclists should invest in:
Base layers
I wear base layers in both summer and winter. In winter my thermal base layers keep me warm and stop that cold wind from cutting through. In summer they help regulate body temperature because the base layer wicks sweat away from my skin, keeping me dry.
In hotter weather, I have sleeveless base layers but on cooler days I wear short-sleeve base layers which meet up with my arm warmers providing a barrier against the cold.
There are plenty of companies that make women's base layers that are the right shape for women and this is important because they are designed to be very fitted. The brands in my draw include Specialized, Odlo, Craft and Giordana.
Arm warmers
Arm warmers are the best cycling apparel you'll ever own. You can buy them in different weights and colours. I own quite a few pairs and choose them based on colour and warmth level.
If you get part the way into a ride and get too warm, they are easy to roll down to your wrists or remove completely and put in your pocket. I wear them in combination with a short-sleeved undershirt so I can overlap the arm warmers over the sleeve of the undershirt, then put my short sleeve jersey over the top. This means there are no gaps between the garments, keeping me nice and warm.
Bib knicks
I started wearing bib knicks about 18 months into my road riding infatuation, and have never looked back. I was participating in a charity ride and as part of that, we were provided with a full cycling kit. I was persuaded to choose bib knicks instead of my preferred regular knicks and from that day on I've only ever worn bib knicks.
They fit better and are more comfortable because you don't have elastic around your waist. Like base layers, there are plenty of manufacturers producing women's specific bib knicks. My brands include Specialized, Velocio, Tineli, Sher and others. You can buy Women Who Cycle bib knicks here on the Custom Kit page.
Gloves
I've been wearing gloves from the start of my road riding but the quality of the gloves has certainly improved over the years. Gloves are really important cycling accessories and their benefits go way beyond keeping your hands warm.
They also protect your hands in an accident, the padding in them takes the shock out of the road, they provide grip, protect you from the sun, and much more. Most of my cycling gloves are Specialized brand. I wear short-finger gloves in mild weather, long-finger gloves in cooler weather, and really warm gloves in cold weather.
Gilets
Gilets or wind vests are a great layer for cyclists, particularly in Spring and Autumn. I didn't discover their benefits until I'd been riding for a couple of years but once I did, I was hooked. From my experience, they need to have a windproof front but a mesh rear. I made the mistake of buying one that was made of a plastic-like fabric with the same fabric on the front and the rear and when I sweated it trapped it all inside, and I overheated.
A good gilet should also be very light so you can take it off mid-ride and stuff it into one of your back pockets. One of my favourites is the Velocio brand.
Photochromatic glasses
My first cycling glasses were very cheap, not very comfortable and thankfully they broke after about 12 months of wear. This forced me to rethink my cycling eyewear and led me to discover photochromatic lenses. These are the lenses that go darker or lighter depending on the sunlight. It means that you can leave home in the dark with clear glasses and they will gradually go dark as the sun comes up.
In the early days, I also tried a few rides without glasses and found that I got insects and other debris in my eyes so I thoroughly recommend you wear glasses for every ride. My current glasses are the Rudy Project brand but many other brands make cycling glasses with photochromatic lenses. Read my review of Rudy Project glasses on the Products page.
What would you add to my six essential items for female roadies? Share via comments or the Women Who Cycle Facebook page.