Great news in a report about the Tour de France Femmes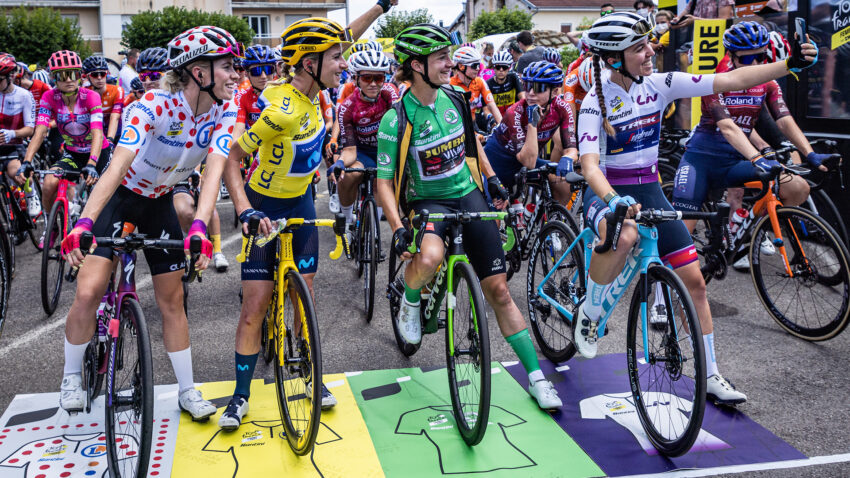 It's hard to believe that the Tour de France organisers ASO weren't keen to run a women's Tour de France, after reading the audience numbers in a recent report about the inaugural Tour de France Femmes. You can read my previous rants here and here, but in short, the ASO ran a pathetic attempt at a women's road event for several years before finally starting a 'real' race in 2022.
The report, commissioned by title sponsor Zwift found that the race attracted a cumulative live audience of 23.2 million for the Tour de France Femmes in 2022.
The data, from Nielsen Sports, also showed:
An average live audience of 2.9 million per stage of the Tour de France Femmes
An increase of more than 300 per cent in social posts, reach and engagement for the Top 5 women's cycling races in 2022 vs 2021 as a result of the introduction of the Tour De France Femmes.
An increase of 8.6 per cent during the tour in Facebook and Instagram followers for the top 35 female riders competing in the Tour de France Femmes
73 per cent of women's cycling fans are interested in participating in sports/fitness activities vs just 44 per cent of the general population.
This is a significant milestone given this is the first edition of the race in 33 years. I feel like this race has been running for several years. Perhaps this is because it was talked about for so long and was likely delayed due to the COVID pandemic.
Of the eight key markets analysed, unsurprisingly France drew by far the biggest audience. Germany and Spain rounded out the top three. Anecdotally from my friends, I'd say plenty of Aussies watched the event and saw it as an extension to the Tour de France.
Similar successes were noted in written coverage of the race, with Cyclingnews.com reporting that the race delivered a record 700,000 users engaging with women's content, with a total of 2.3 million page views. Similar to what was observed in broadcast coverage, Cyclingnews also noted the Tour de France Femmes traffic exceeded that of the men's Giro d'Italia in 2022.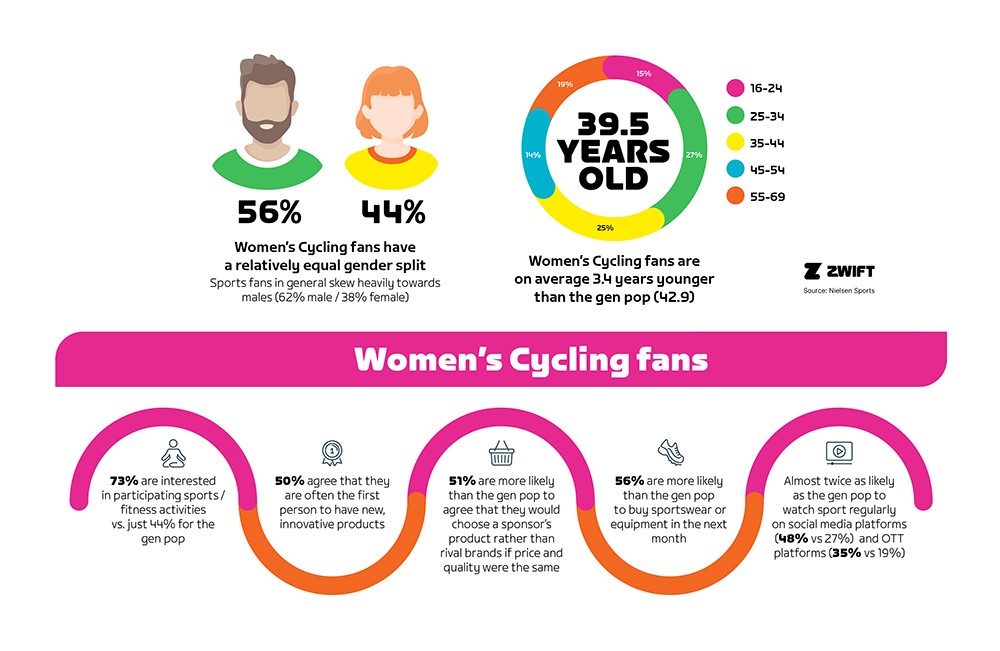 My favourite stat is that 56 per cent of women's cycling fans are men. I've always felt that women's sport will only ever become mainstream and accepted by everyone when men start to support it. Traditionally men are the more ardent sports fans so it makes sense that you need to get them on board to be successful.
This report shows that in just one year much can be gained. Imagine what it will be in ten years! I can't wait to get to Europe to watch this race from the roadside. I've been to the men's Tour de France three times and for me, the women's is more of a drawcard.
Are you excited about this year's Tour de France Femmes? Share your thoughts via Comments or the Women Who Cycle Facebook page.