Join me at the Women In Sport Summit 2019 in Melbourne in august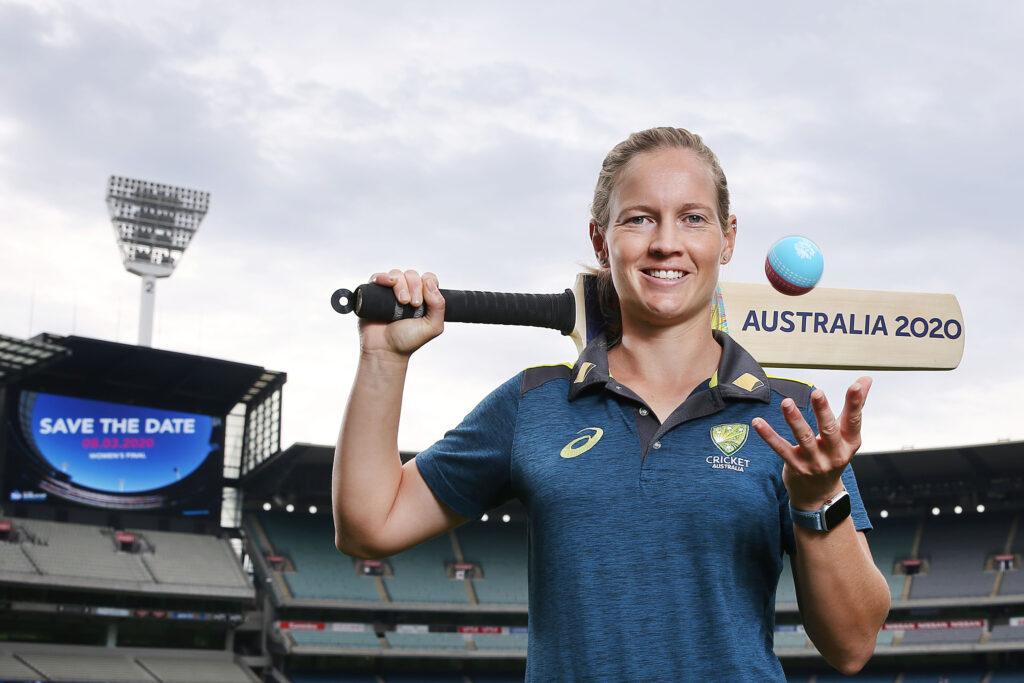 This week I'm going to deviate a little from my usual single-mindedness on women's road cycling and broaden my focus to women in sport. I must admit that I've never been a huge sports fan because it was always about men, but my love for women's cycling has brought a newfound appreciation of women's sport and I'm loving all the wonderful things currently happening in the sporting sphere in Australia. My focus is also on women's sport in general because I'm attending the Women in Sport Summit 2019 in Melbourne next month.
Three sports that I think are doing an awesome job of growing their women's numbers at both elite and grassroots level are soccer/football, cricket, and AFL. So in preparation for my attendance at the Women in Sport Summit, I interviewed three of the conference speakers who represent these three sports in different ways. I must say that I was totally impressed by all three of them and their passion for the work they are doing to increase women's participation in their sports, plus the fan base for their respective sports.
Jane Fernandez, GM – FIFA 2023 Women's World Cup Bid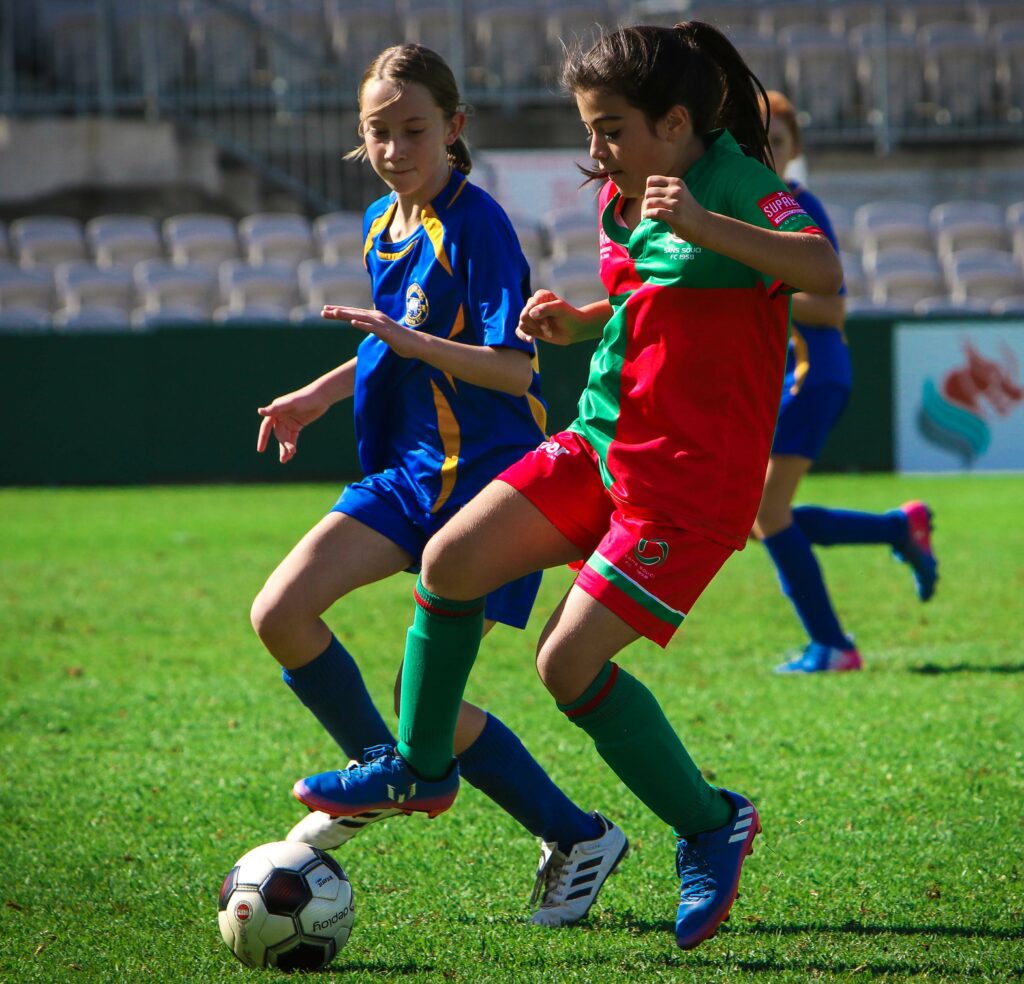 Jane is heading up a small team bidding for the 2023 Women's Football World Cup and with nine bidders she's got a lot of work ahead of her. After Australia hosted the 2015 Men's Asian Cup it really put Australian football on the map and demonstrated our ability to host big football events.
And the momentum that women's football in Australia is riding is an important part of that bid. I can't recall a time before when the women's football World Cup has received so much mainstream media attention as the current event in France. This is helped by the superstar status of celebrated player Sam Kerr but the coverage was not all about Sam.
This elite level focus in also washing down into the participation level. Jane reports that 21% of registered soccer players in Australia are female, and FFA (Football Federation Australia) has an ambitious target to push that to 50% by 2027. A successful World Cup bid would play a large role in reaching that goal.
"At a grassroots level, we are aimed at making football fun and exciting. We want girls and women to have the opportunity to play everywhere and change the culture as it develops. I grew up playing netball because it was the only option available, and would have loved to try other sports as well," said Jane.
Nick Hockley, CEO, ICC T20 World Cup 2020
The game of cricket is one step closer than football. Australia is hosting the T20 World Cup for both men and women next year, and Nick Hockley is heading up the organisation. Australia has taken the bold step of hosting the men's and women's T20 World Cup as completely separate events – the women's is in February/March 2020 and the men's in October/November 2020. It's the first time it has been separated into two events. T20 for non-cricket fans is a shorter form of cricket where each team players just 20 overs, making the whole game last about the same time as a football game.
"Our decision is based on the momentum in women's cricket. We believe both need equal billing. Both events have semi-finals at the SCG and both have final games at Australia's biggest cricket group – the MCG. The women's final will take place on International Women's Day and we're aiming to break the record for attendance at a women's sporting event. But to us it's more than just cricket, it's a platform for change," said Nick.
Like soccer, cricket can also boast impressive participation rates for female players. There's been 57% growth in the numbers of female registered players, with females now representing 30% of all players. This momentum is headlined by some fantastic high profile role models like Ellyse Perry and Alyssa Healy, as well as former players who are taking up roles as commentators, coaches, and administrators.
"I loved watching the kids, both girls and boys, line up for autographs at the WBBL (Women's Big Bash League) final at Drummoyne earlier this year. The kids don't distinguish that their idols are women or men, they are just sports superstars, and that's where we want to head in cricket," said Nick.
Jane Woodlands-Thompson, GM Women's Sport, Collingwood Football Club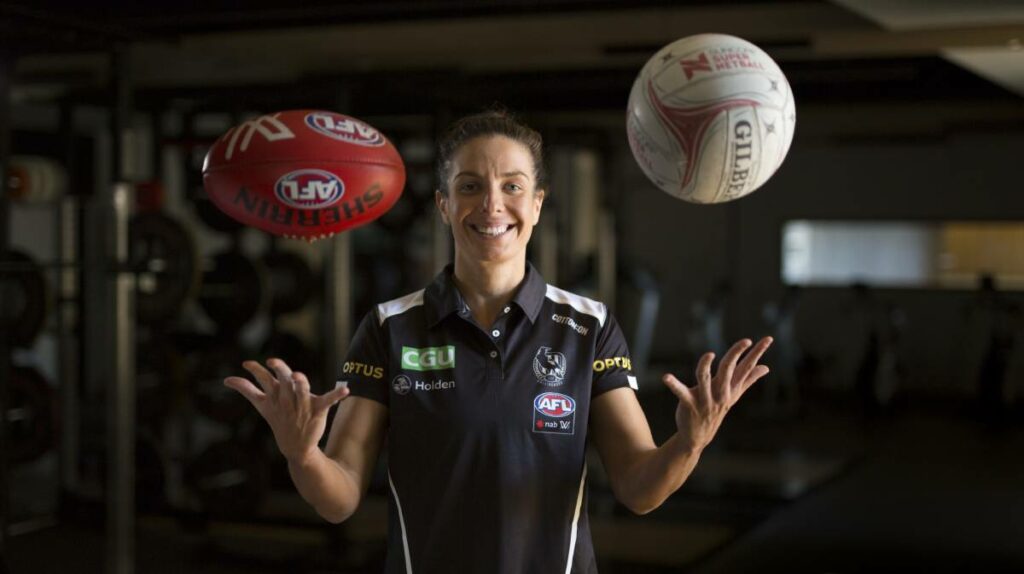 AFL (Australian Football League) cannot boast a World Cup, but it is an institution in Australia, particularly in Victoria and South Australia and it's impressive what the AFLW (Women's League) has achieved in its three-year life.
I've always seen Collingwood Football Club as a rather blokey institution so it's impressive to hear from Jane about the changes that have taken place in three short years to embrace women's sport. In fact, Jane tells me that Collingwood now has more women's than men's teams – two women's footy teams (AFL and VFL competitions) and two netball teams.
Jane says she doesn't think the game was fully ready for the AFLW three years ago when it launched, but people at all levels of the game just made it happen and the reaction has been phenomenal. This has also had a trickle-down effect. Most local clubs now have girl's and women's teams and there are even girls Auskick (kid's AFL) centres. Previously pathways for girls who wanted to play AFL were very limited, and now they are very clearly defined.
The AFL reported earlier this year that 32% of AFL participants were female which represented a growth of 14.42% to 530,166 players.
One of Collingwood's star female players is Ashleigh Brazill. She's not content with playing just one sport for Collingwood. She plays in the AFLW team and the Super Netball League team, and Collingwood FC supports her to achieve this by managing her training program. Jane also spoke of Collingwood's career development program for both male and female players.
If you want to know more then maybe you should attend the Women in Sport Summit 2019 in Melbourne from 6 to 8 August 2019. Share your experiences of other women playing a sport or getting active in Australia or elsewhere, via comments or the Women Who Cycle Facebook page.