Women Who Cycle's 2019 Christmas Gift ideas for female road cyclists
I always have a bit of fun compiling my annual Christmas gift ideas for female road cyclists. Here's my list for 2019. I'll also run a last minute Christmas gift idea closer to Christmas for all those peeps who shop at the last minute like my beloved partner.
Specialized Tarmac Disc Comp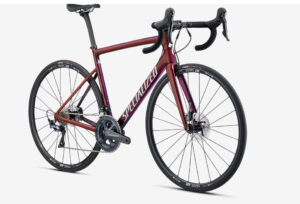 I always include a bike in my Christmas shopping list and this year I've chosen the Specialized Tarmac Disc Comp. Last year someone told me that my choice of a $12K bike was ridiculous so I've paired it back this year with this $4,500 model. This a really awesome bike and I guarantee you that no female road rider would be upset with this surprise gift. Although it would be good idea to make sure it fits her first!
Velocio Sun Sleeves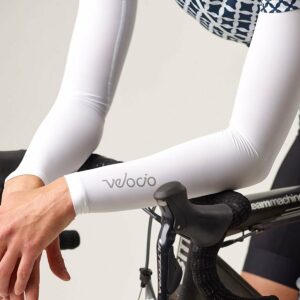 Velocio's 'arm screens' are ideal for the women in your life to protect her arms from the sun while riding. I wear mine in the hot Aussie sun, and they are also good in the early morning when there's a chill in the air. The light weight fabric breathes, reflects heat and provides sun protection to the tune of UPF50+. Order online from Velocio for just $59.
Cycology Bartape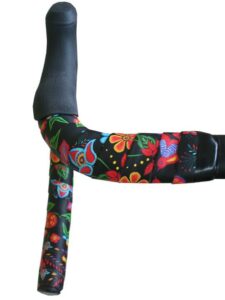 Trust me, women love good-looking handlebar tape, and this colourful bartape from Cycology is ideal, as long as it matches her bike. Otherwise you might go for something a little plainer. It provides extra padded comfort and shock absorption for her hands and at just $35 is a great stocking stuffer.
Velocio short sleeve jersey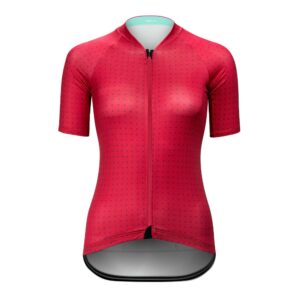 I'm a big fan of Velocio's apparel. I've got a few pieces in my cycling wardrobe that just never wear out and are really comfortable. They also look good which is important to me. I'm very fond of anything that's red so I chose to feature this polka dot design jersey but there are plenty of others to choose from on the Velocio site. This one is $174.
Wheel Women Bicycle Satchel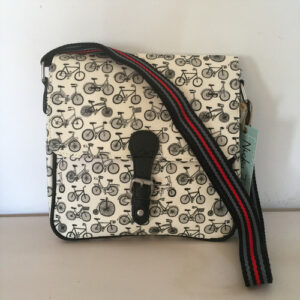 All obsessed female cyclists love non cycling gear adorned with bicycles, or at least I do. This satchel from my good mate Tina at Wheel Women makes a statement about your obsession even when you're not riding. It has real leather detailing, adjustable shoulder strap and an internal zip pocket all for just $75.
Specialized Grail Gloves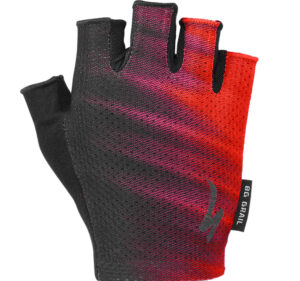 You can't go past cycling gloves for a great stocking stuffer gift. My favourites are the Specialized Grail gloves which are scientifically tested to help reduce hand numbness by improving circulation and equalising pressure in the soft tissues of the hand. And it works for me. You can buy then direct from Specialized but I recommend you head to a Specialized retailer and pick them up for $40.
Bicycling Australia subscription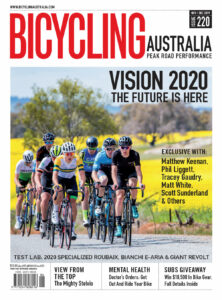 Shameless plug for the magazine I write for. Buy the obsessed female road cyclist in your life a subscription of this great magazine. The January/February issue is a women's cycling special and features two articles from yours truly. You can buy this online as a last minute purchase for starting from $42 for three issues.
Bicycle Garden Stakes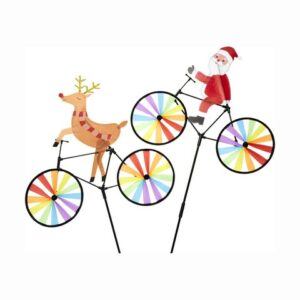 If the women in your life is a Christmas decoration tragic like me, then she'll love these characters to put in the garden, or even inside. They are just $5 from Kmart and feature either Santa or Rudolph riding a bike. Who knew a reindeer could ride a bicycle!!!!
Share your Christmas Gift ideas for female road cyclists via comments or the Women Who Cycle Facebook page.