Great to hear about starting a business based on cycling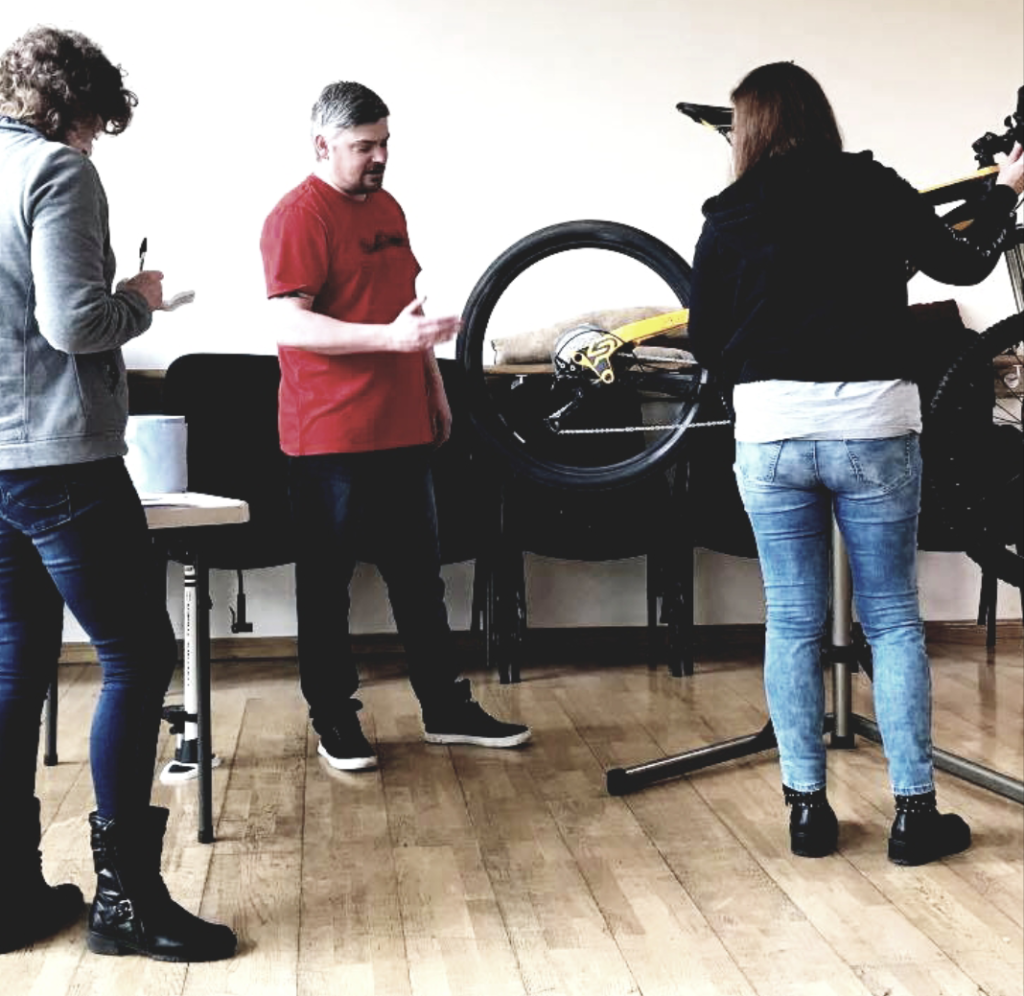 I always like to hear about entrepreneurs starting a business based on cycling so I was pleased to hear from Lee Hardy in the UK who has started a business called The Complete Cyclist. Lee's main focus is on working with communities in particular cycling and triathlon clubs delivering tailored Technical Training Courses nationwide. But I also like his focus on what he called the three main pillars for creating a complete cyclist:
The Bike – riding skills, technical knowledge and ability to maintain and repair
The Body – our diet and nutrition, strength and conditioning and physical preparation
The Mind– the benefits that cycling can bring to our well-being as well as performance benefits.
Lee describes his concept as a 'Pop-up Classroom', "We travel to clubs armed with bikes and tools and teach members how to maintain and service their bikes with confidence.
"As an Advanced Cycle Technician with years of industry experience including Service Manager at a number of leading retailers and Warranty Manager at Planet X I aim to pass on mine and my coaches' knowledge to the masses and enable a higher level of technical knowledge and skills.
"I strongly believe that the increase in online bike and parts buying has driven the interest in home maintenance from the riding community,"Lee added.
He's also noted that a lot of mechanical issues at big events could be avoided if riders have a little more knowledge and prepare their bikes better ensuring it is safe, operating correctly and also better equipped to deal with road side repairs.
"My courses have proven to be extremely popular with women. Approximately 75% of our technical course participation has been female. This started a few years ago when I took the initiative to develop ladies maintenance evenings at a bike shop I was employed – one of the first in the country to offer this service. These had a great response and female participation is something I am keen to promote moving forward with thecompletecyclist.com.
"I see the bike as a great metaphorical vehicle to leading a healthy happy lifestyle.
"For many years I competed in athletics contesting 100 m, 200 m and 400 m to club and county level. When I hung my spikes up in 2010 I had already started to develop a keen interest in mountain biking and had already qualified as a ride leader.
"In 2012 I retired from the Army aged 30 and took up employment in the cycle trade. Whilst here I formed and managed an MTB race team, Primotech Racing, that gained sponsorship from Hutchinson Tires and Kenny Racing and had riders compete in the 4 X international Pro Tour.
"More recently I have moved to the dark side (light side depending what side of the fence you sit on) and ride more road than anything else having spent the summer living in Provence France working with a tour company," said Lee.
The Complete Cyclists offers group discounts and courses can be held on weekdays, evenings and weekends. Lee is currently developing an introduction to the sport day where half the day will focus on the bike and then half the day practical riding skills.
Share your stories about starting a business based on cycling via comments or the Women Who Cycle Facebook page.