Christmas Gift Guide for female road cyclists from Women Who Cycle
Christmas Day is just three weeks away so it's timely to share this year's Christmas Gift Guide for female road cyclists. I always enjoy compiling this list and choose things I'd like to receive from Santa Claus. I hope it helps you find that perfect gift for the cycling-obsessed roadies in your life.
S-Works Women's Tarmac Disc
This gorgeous bike is my top pick for this Christmas.  It's an amazing machine and there's also a
more affordable version of it available from Specialized as well.
S-Works Women's Power Mimic saddle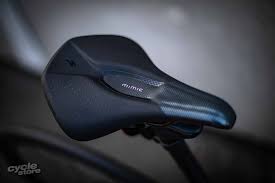 This is a new women's saddle from Specialized that I haven't had a chance to try as yet but the theory behind it sounds awesome. It has a patented design that is lab-tested to ensure blood flow to sensitive arteries and aims to lessen vaginal discomfort.
Women Who Cycle Custom Kit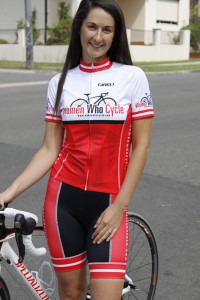 A female roadie can never have too much cycling kit and the Women Who Cycle custom kit is an ideal addition to the collection.
Après Vélo T-shirt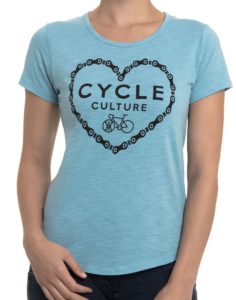 I love wearing T-shirts and my favourite ones all feature bicycles. Apres Velo has a large range of designs and colours ranging from small to XL.
Wheel Women Cap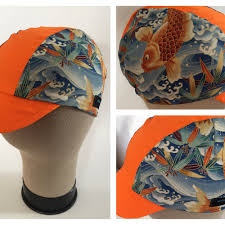 In October this year I was lucky enough to go to Japan with Wheel Women on a fantastic tour and I just love these cycling caps featuring gorgeous Japanese fabrics.
Gold Bicycle Plate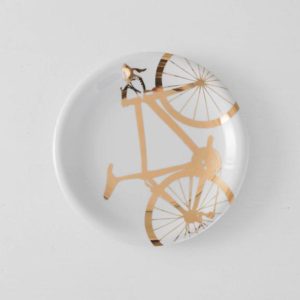 This is a perfect gift for the bicycle-obsessed woman who has everything but I suspect you'd need to buy her a set of gold bicycle plates rather than just one!
Christmas Decoration
I am a self-confessed Christmas tragic and have a huge collection of Christmas decorations and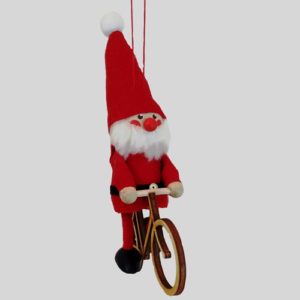 would love to add this cute Scandinavian bicycle riding Santa. Unfortunately this site only ships to the US so I won't be getting one this year.
For the female roadie that has absolutely everything would love you to make a donation to my favourite bicycle charity World Bicycle Relief in her name. They're making a huge difference providing bicycles in Africa.
Share your ideas for the Christmas Gift Guide for female road cyclists via comments or the Women Who Cycle Facebook page.