A women's guide to stepping up to the next level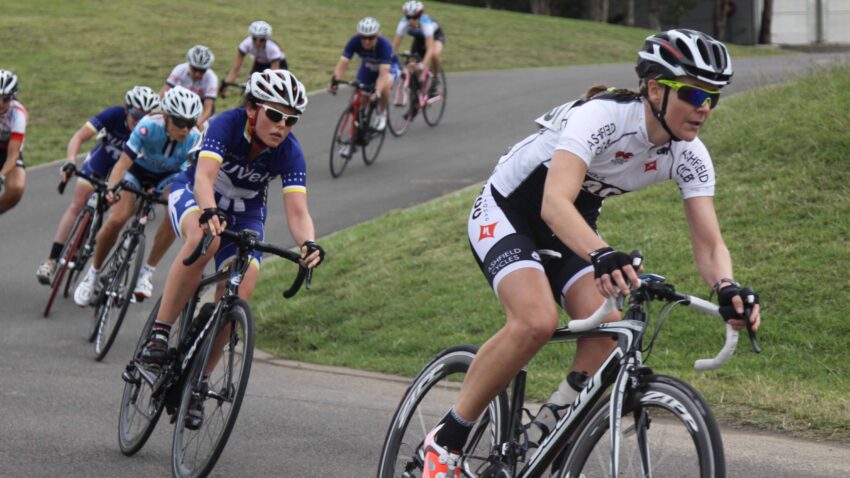 It's great to see that more women are riding, and stepping up to the next level through racing, entering challenging events and taking the pursuit pretty seriously. If you've thought about joining them, then this article might just help you get there.
The right equipment
The first step is to get the right equipment. If you want to ride with a club, join in bunch rides or even try racing then you need a road bike, and it needs to be good quality. Don't become obsessed about what level of gearing it's got. Set yourself a budget and then buy the best bike you can for your money. And definitely don't take someone else's hand-me-down, particularly if it's not the right size for you.
It's far more important to focus on the quality of the frame, rather than whether it has Shimano this or SRAM that. I've noticed that men particularly get a bit obsessed with groupsets and forget about the fundamentals. So find yourself a bike shop where you feel comfortable and valued as a customer.
You will also need some good quality gear to go with it so don't scrimp on items like your helmet, shoes and apparel. The old adage 'you get what you pay for' is never truer than with cycling kit. If you buy cheap stuff it will fit badly, wash poorly and you'll never feel comfortable in it. It's better to buy a few quality items, rather than lots of cheap stuff.
Set a goal
The next thing you need to do is set yourself a goal. Don't make it so easy that you'll achieve it in the first month, make it a challenge. And make sure it's specific like, "I'm going to research all the cycling clubs in my area, join up and try my first race by the middle of this year". Or it could be that "I'm going to participate in a particular charity ride that is 160 km". Once you've settled on your goal you'll need to work out how you're going to get there.
It's important to give yourself time. Don't sign up for a huge ride that's only a couple of weeks away and expect to be in any sort of form to achieve it (I've seen lots of men do this). Choose something that is more like six months away and work your way towards it. It takes plenty of time to have any level of basic conditioning and to gain confidence.
You should ride regularly and make cycling your main form of exercise (at least three-quarters of your time). That doesn't mean you should give up your regular gym sessions but if you're really serious about riding, then you should tailor your sessions to complement your cycling goals.
Have a training program
You'll need to develop a training program and stick to it. You should look for gaps in your ability and find ways to enhance those. It could be through a skills program, could be via coaching, could be reading a book or doing a program. You could also include some indoor training sessions to mix it up.
Join a cycling club
Whether racing is your main aim or not, a cycling club is a great way to step up to the next level and coaches work with club members. There are hundreds of clubs around Australia, and particularly if you live in a metropolitan area, you should be able to pick and choose a club that suits you. Ask other people, both men and women and go along and meet some of the members on a training ride before you sign up.
If you can find a club that already has plenty of female members then you're going to be more likely to be supported.
Get your nutrition right
Another key aspect of stepping up to the next level is to get your nutrition right.
Nutrition is often an after thought with any training program and is often considered when things like fatigue or riders are not seeing the results they want, particularly with weight loss. Training adaptations need to be facilitated by appropriate nutrition strategies – recovery nutrition is one of the most important.
So, if you want to be serious about cycling you need to consider several aspects – setting appropriate goals, developing a training program, joining a club and getting nutrition right. We'll talk about all these things and more in greater detail in subsequent issues.
What's your advice for stepping up to the next level? Share via comments or the Women Who Cycle Facebook page.