Kaarle McCulloch focused on her Olympic dream at the re-scheduled Tokyo 2020 Olympic Games
Last year, long before we'd heard of the COVID-19 pandemic, I had the pleasure of interviewing three female cyclists who had been chosen in the Tokyo 2020 Olympic Games cycling team. Sadly the article I wrote for a magazine on the subject had to be spiked when the Games were cancelled.
Now that it looks like the Tokyo 2020 Olympic Games are going ahead I thought I'd resurrect the article because much of it is still relevant. The three riders are Amanda Spratt, Kaarle McCulloch and Nettie Edmondson and I'll publish them separately over the next few weeks. This week I'm bringing you the story about sprint track cyclist Kaarle McCulloch.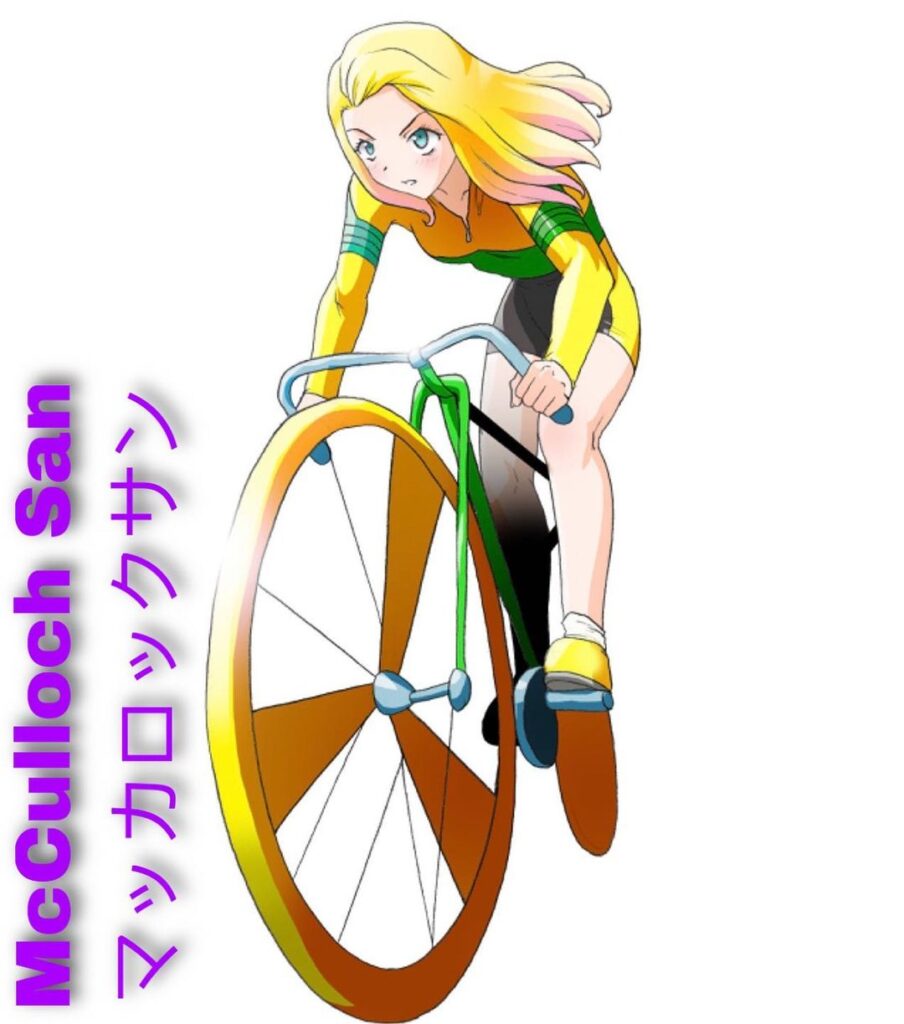 Bear in mind that I wrote this before we even know about COVID.
A fellow writer Harper Pestinger contacted me a couple of weeks ago and shared his more recent article about Kaarle which you can read here.
For context here is Kaarle's social post about the cancellation from last year: "New dates same goal – onto Tokyo 2020ne @olympics – 480 days to go! For now though, some rest, some time with my family and time to do what's best for the whole community #stayhome @australiancyclingteam @ausolympicteam."
And here is my original story……….
At 32 sprint track cyclist, Kaarle McCulloch is a veteran of the Aussie team having participated in four Olympic training cycles and winning a Bronze medal at the London Olympic Games in the team sprint with Anna Meares. She controversially missed out on a place in the Rio team but attended as a team support person, but with Anna now in retirement, she's heading to Tokyo to race the team sprint with Steph Morton.
"As a team, we believe our best chance for Olympic gold is the team sprint so all my training from three years out is focused on that. It's a race that is highly controllable because we know what times we can do and there is very little chance of crashes. (Kaarle will actually contest the Keirin rather than the team sprint because her teammate Steph Morton retired last year)
"It's a nice position to be in at this stage because rather than focusing on selection, we can focus on what we need to do to win. We still have to prove and ourselves but it makes it more certain than vying for selection right up until a few months out from such an important event," said Kaarle.
When Kaarle didn't make the team for the Rio Olympic Games in 2016 she was pretty certain she wouldn't continue. She changed her mind while watching her teammates compete on the Rio track. "I sat in the stands at Rio and just being there and witnessing the Olympic spirit made me realise that I was good enough and I should continue to Tokyo."
The track cycling high-performance centre is based in Adelaide and in early 2018 Kaarle relocated from her hometown of Sydney to join the team. She had done a previous stint in Adelaide but chose to move home. Her decision to move back has paid off for her. "I've gotten better and better because I moved back to Adelaide for the right reasons. But it is not always easy. The sacrifice is the hardest part. The last six months of 2019 were the most challenging for me because my boyfriend and family are not with me.
"Despite spending every day with a great team I often feel very alone when I go home at the end of every day to my little granny flat while others go home to family or a partner. I've had to give myself permission to do things on weekends and I consciously get out and see friends and do things beyond cycling. I know I need a balance and I hadn't got that quite right when I left Adelaide in 2013."
On the subject of retirement after Tokyo Kaarle is planning to wait for at least six months before making any decisions.
"I'm going to be 32 for Tokyo but female track sprinters often peak in their early 30s and I see myself getting better and better so I'm coming into my peak. Injury is what will stop me if I decide to retire. I've hurt my back four times in the past year so I know my body is on the edge. But I have a solid transition plan. I feel happy regardless of the outcome in Tokyo which takes some of the pressure away because Olympic Gold is not the only thing, I have other things in my life.
"The whole track team incorporates strong performance psychology into our training environment. I talk about winning the Gold medal a lot and it is what I want and what Steph wants but at the end of the day, the biggest and most important thing for us is that we go out onto the track and we give the best performance we can give and that's what success looks like for us. If that gets us a fourth place, then that gets a fourth place and we couldn't have done anything more," said Kaarle.
Good luck Kaarle for 2nd to 8th August 2021. We'll all be cheering you on from afar.
What are you looking forward to seeing at the re-scheduled Tokyo 2020 Olympic Games? Share via comments or the Women Who Cycle Facebook page.