Women cyclists need to pay attention to calcium and iron in their diets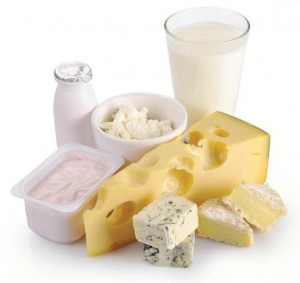 I've not written about the subject of nutrition before because it's not something I really know a lot about. The information for this post was supplied by Tanya Bosch who contacted me a couple of months ago to offer her assistance.
Women cyclists and any endurance athletes will have problems sometime in their riding life because of their menstrual cycle or lack of it, because of the desire to perform and their sensitivity of body image. According to Tanya, there are two elements  that are particularly important to women athletes – calcium and iron.
Calcium
Calcium needs are high in women. Most women need about 800 mg but young women (16 to 18 years old) and older women (54 and above) need 1000 mg. Alarm bells should start ringing for this nutrient if you have irregular or no periods for six months or more. This condition is called amenorrhea and is brought on by strenuous exercise, fat loss and dieting and you don't need to be lean to have it. It seems that every woman has their own level. Losing your period is the body's way of saying "back off". If this condition persists a women will lose calcium from her bones and suffer from osteoporosis.
The way to avoid all this is to make sure that there is enough calcium in the diet and maintain a healthy weight. Weight bearing exercise also plays an important role in maintain bone density., Sadly cycling is not a weight bearing exercise so you need to walk and/or do weights as extra training but don't train too hard or diet too hard. Calcium can be obtained mainly from yoghurt, milk and cheese. Some figures: 250 ml Shape Milk = 408 mg, 200 g Ski D'Lite yoghurt is 326 mg, 200 ml fortified soy milk = 290 mg, 100 g ricotta cheese = 245 mg and 30 g hard cheese = 234 mg.
Iron
People who are most at risk from low iron are vegetarians, dieters, endurance athletes and heavy sweaters. Most women are not known for their heavy sweating but they certainly fit into the other categories. Symptoms of low ferritin levels and anaemia are: shortness of breath, tiredness, impaired performance, headaches and cramps. A blood test will tell you whether your Haemoglobin and iron stores (ferritin) are adequate. The iron stores will go low first and these are the ones that should be watched like a hawk. Many GPs have no idea that the recommended level for athletes is higher than what the pathology labs say is normal. The pathology lab will say that 15 ng/100 ml is OK whereas the AIS recommends 50 or over. Looking up this topic on the internet most authors dealing with athletes will agree with this, but quote different levels which is confusing.
If you have an iron problem, keep a close eye on your levels and you will realise what level you best perform at. Tanya says she was crawling at 27 and discovered that 50 and over is good for her. To combat this, eat foods high in iron. Haem iron is found in meats and is easily absorbed in the body and non heme iron is found in grains, legumes and leafy vegetables and is not so well absorbed. Eating foods rich in Vitamin C will help the absorption. Tannin found in tea, caffeine, phytates found in bran and oxalates found in spinach works against the absorption. So Popeye was a myth! Meats high in iron are liver, kangaroo and beef. Non heme iron rich foods are the iron fortified breakfast cereals, legumes and green vegetables.
Tanya said that endurance athletes who eat a vegetarian diet need to be particularly careful and to plan to get all their nutrients. Nutrients at risk are: iron, calcium, zinc and vitamin B12.
Tanya Bosch is a Level 2 Cycling Coach. She has a coaching business and is a part time student. She used to race road and track and won a world championship on the track for 50 plus women in 2008. She has always taken an interest in nutrition because of weight problems and being insulin resistant.