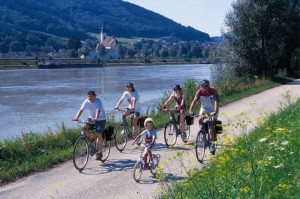 I was contacted recently by a company called Pure Adventures that offers self-guided cycling tours around the world and when I looked into the detail I realised they are exactly the type of cycling tour I'd like to do myself.
Self-guided touring offers almost all the conveniences of a guided trip with more flexibility and personalised style and the cost is closer to doing it yourself. In short, Pure Adventures organises the itinerary for you, books the hotels, arranges luggage transfers, hands over the maps and instructions and off you go. Sounds like an ideal to way to tour on a bike to me.
Durations can be modified to meet your needs, hotels are available for many budgets and there is no minimum participation, eliminating the threat of cancellation by the operator.