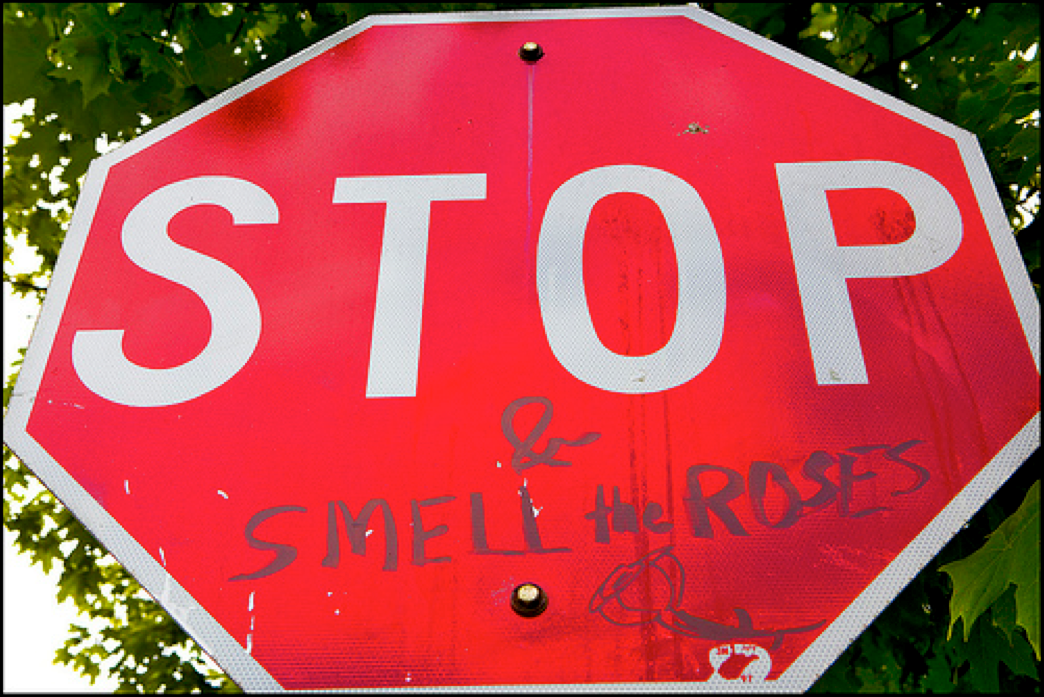 I really love the concept of mindfulness but I often struggle to do it. Mindfulness to me is about focusing on the present moment, instead of dwelling on the past or fixating on future events. It's about being present, even if it's not something that brings you pleasure.
Mindfulness and cycling go hand-in-hand and here's why you should practice it while riding:
It will keep you safe
Being mindful while you're riding a bike ensures that you are aware of potential hazards along the way. Depending on where you ride the hazards could be potholes, rubbish/glass on the road or bike-path, or even pedestrians. If you ride on the road like I do, then the hazards are often cars, so you need to be aware of what drivers are doing and expect them to be unpredictable, and at times erratic. If you're daydreaming about other things then you're not focusing on the present moment and keeping yourself safe.
You'll enjoy the things around you
I love that saying 'stop and smell the roses', and it's something that I try to do both literally and figuratively. When you ride a bike you get to experience things around you that you wouldn't see, smell or hear in a car, or other mode of transport. If you are focused on the present then you'll notice beautiful scenery, and also smaller everyday things like friendly people and changes in your neighbourhood.