Tips for new female road cyclists – take my challenge and give it a go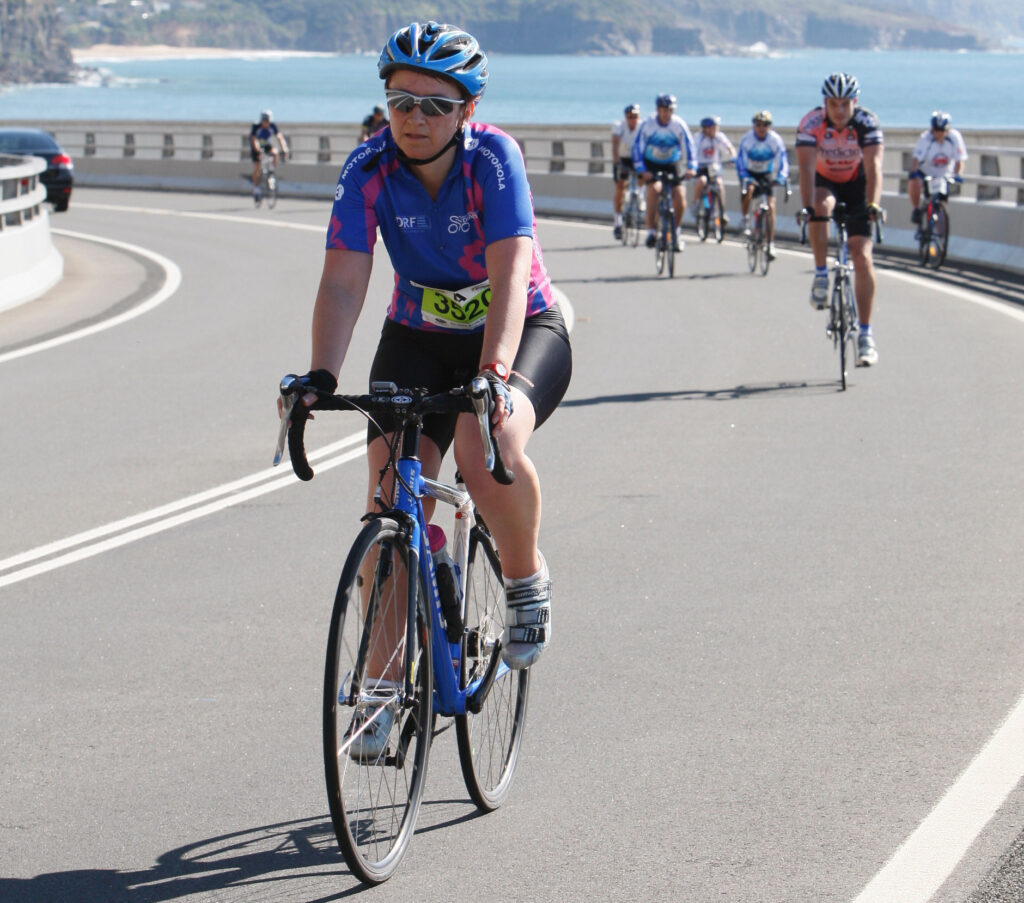 One of the upsides of the COVID-19 pandemic has been the increase in the number of people – women, men, and children taking up or returning to cycling but many need a bit of advice so here are my tips for new female road cyclists. If you're a woman and you've been enjoying riding your kids or partner during this pandemic then I guarantee that you'll like it even better if you ditch the kids and partner, take up road cycling and find some female (or male) companions. Many of my road riding pals are actually men but they have a similar philosophy to me about riding and ride at a similar pace.
And while in the short term you might only be able to ride with just one other person we will soon be able to return to riding in larger groups. Use this time when the roads are quieter to acquaint yourself with the wonderful pursuit that so many of us are obsessed with. So many women could not be wrong.
Once you've taken up my challenge, you'll need a few essential items so here are Women Who Cycle's tips for new female road cyclists.
Obviously, the most important thing to get into road cycling is a bike, but there are also a few other items that will enhance the experience for any budding roadie.
A road bike
You can spend anywhere from about $800 to $20,000 on a road bike, even cheaper if you opt for a second hand or low-quality one. However, like all manufactured items in our modern world, you do tend to get what you pay for, so stretch your budget just a little and you'll enjoy the riding experience much more. I suggest you consider spending at least $1,500 (that's Australian dollars) on your first road bike. For that, you'll get an alloy frame and entry-level gearing like Shimano Sora and Tiagra or perhaps a mix of Shimano 105 and other options.
My first bike was a Jamis brand bike and cost me around $1,500. It served me well for about two and a half years before I decided to upgrade to a carbon bike which is a fairly common experience. So if you can stretch your budget a bit further you could skip the first step I took and go straight to the carbon bike.
With road bikes, there are so many choices available. The most important thing is that the bike is the right size for you and serves its purpose. I also believe that a good frame is far more important than the gearing.
I would recommend visiting a few bike shops to see what different brands have on offer. Bike shops in Australia are still open, even if it's only by appointment. You might even be lucky enough to find a few bikes in your size that you can test ride. Some of the major brands like Specialized, Trek, and Giant hold test days but sadly these can be a little intermittent so keep a lookout in your area. And don't be put off if you're short because there are plenty of options which I've written about previously.
Accessories
When you start looking at road bikes you'll notice that they don't come equipped with many accessory items. This is because there are so many options for these extra items that it gives riders the opportunity to choose their own. Therefore you'll need to factor drink cages, pedals, lights, and a computer into your budget.
Pedals are obviously essential and here you'll have the option of clip-in pedals or flat pedals with toe-clips. I would definitely recommend you go with clip-in pedals from the start but you may find this daunting and choose to go with regular pedals.
Repair kit
A repair kit is another essential, even if you're not that confident using it. Those skinny tyres puncture quite easily if you ride through a patch of broken glass or another sharp item on the road so you'll need to carry a spare tube, tyre levels and either a pump or CO2 applicator and canister to re-inflate your tyre. You can keep these emergency items in either a small bag under your seat (known as a saddle) or a purpose-built plastic canister that fits in your drink cage.
Apparel
Obviously, you'll need a helmet, particularly in Australia where they are compulsory but also advisable particularly if you ride on the road. I would also recommend glasses to protect your eyes, not only from the sun but from insects and road debris. I wear photochromatic cycling glasses which means they go lighter and darker depending on the lighting. You can also get cycling glasses that can have prescription lenses fitted.
Many new cyclists start out riding in loose-fitting clothes but invariably end up in lycra within a short time. It's comfortable, functional and if you choose the right items can even be flattering. So you'll need knicks (padded lycra cycling shorts), a jersey, and gloves. If the weather is cool you'll also need some longer versions or perhaps arm and leg warmers. You'll also need shoes, particularly if you decided to go with clip-in pedals.
Some companions
The following advice applies to our non-pandemic world but as we'll hopefully be returning to some level of normality within a few months you could start part of this process online. In the meantime, you could ride with a small number of people or your partner.
If you don't already know other local cyclists then you can try asking in your local bike shops, searching online, or even asking other riders who you happen across while riding in your local area or at your post-ride café visit.
In NSW where I live there are groups called Bicycle User Groups (BUGs) that cater to entry-level riders and welcome new people along. I'm sure there are other similar groups all around the world.
Depending on your skill level you might also consider joining a local bike club like the one I'm a member of, Lidcombe-Auburn Cycle Club (LACC) and there are plenty of others throughout Australia, but we're particularly female-friendly.
For a bit of extra information………
My favourite bike brand Specialized has produced a great little booklet called Cycling Deconstructed for Women which you might also find helpful.
What are your tips for new female road cyclists? Share via comments or the Women Who Cycle Facebook page.