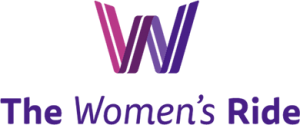 A couple of weeks ago Melanie from Cycling Victoria made contact with me and asked if I'd like to write about an event she's organising called The Women's Ride. I was intrigued to know more about it so I happily agreed to publish a post about this great event.
The Women's Ride is a single day celebration of women's riding. It's Victoria's first mass participation riding event designed especially for women, where individuals, organisations, clubs, social riding groups, bike shops or groups of friends are invited to submit a ride or event taking place on Sunday, 12 April 2015.
I was impressed to see the Melanie is the Women and Girl's Development Officer at Cycling Victoria. It's great that Cycling Victoria has someone in that role. I was also pleased to see that the name of the event incorporates the word 'Women' rather than 'Ladies' and that the logo is not pink (or at least only a little pink). Well done Cycling Victoria.